Regular price
$370.00 USD
Regular price
Sale price
$370.00 USD
Unit price
per
Sale
Sold out
From exhilarating whale safaris to the mesmerizing dance of the Northern Lights, we've curated an unforgettable journey that will immerse you in the natural beauty and cultural richness of this remote archipelago.
Get ready to embark on an adventure of a lifetime as we explore the Arctic wilderness, charming fishing villages, pristine beaches, and all of the Arctic magic! ❄️🌊🐋🌠
TRIP SUMMARY

📍 Where: Lofoten Islands (Norway)
📆 When: Wednesday, February 14, 2024 - Sunday, February 18, 2024
🏄 Hosted by: Clara and Amaury from YFAB
WHAT'S INCLUDED

🛏️ Accommodation (5 Days, 4 nights) at Svinøya Rorbuer
☕ Breakfasts
🌌 Northern Lights Minibus Chase with Local Guide
⛵ Northern Lights Sailing with Local Guides
🐎 Horseback Riding in Gimsøya
🚤 RIB-boat Through Spectacular Trollfjord
🏞️ Road Trips around the 5 Highlights of Lofoten
🚕 Roundtrip airport shuttle
WHAT'S NOT INCLUDED

- Flights
- Lunches and dinners (outside of the included ones)
- Airport transfers outside of the schedule
ACCOMMODATION

We'll be making our home at Svinoya Rorbuer in Lofoten — the perfect base for our exploration of the unique Lofoten archipelago. We'll be staying at cozy rorbu cabins, which are historic houses situated amidst the rich maritime heritage of the area, surrounded by fish landing stations, quayside buildings, traditional fish racks, and ancient local structures. To one side, we'll have the open ocean, and to the other, the spectacular Lofoten mountains.

We will be staying in rorbu cabins that fit 6 people with 2 individual beds per room. This will be the perfect blend of comfort, tradition, and natural beauty. It's the ideal setting for our Arctic adventure in the Lofoten Islands, offering a warm and inviting atmosphere as we explore this captivating corner of the world.
SUGGESTED FLIGHTS

Suggested airport: Harstad/Narvik Airport, Evenes

We will begin the journey arriving at Evenes Airport — the main airport serving the region and is well-connected to major cities.

Once we touch down at Evenes Airport, we'll go on a 3-hour drive from the airport to our base in the captivating town of Svolvær, where the adventure unfolds.

Sit back, relax, and enjoy the scenic drive as you take in the stunning landscapes of Lofoten, with the open ocean on one side and the majestic Lofoten mountains on the other.
PAYMENT OPTIONS

1. Deposit + second payment. You can make a deposit to secure your spot and make a second payment of the remaining amount 2 months before the departure.

2. Full payment. You can make the full payment at once and forget about all the fuzz.

Early bird policy: you can benefit from an early bird discount on your deposit if you are one of the first four to book their trip!

Cancellation policy: if for any reason you have to cancel the trip, the deposit is non-refundable but the remaining amount will be fully refundable if you cancel at least one month before departure.

If the trip is cancelled because it didn't reach the minimum number of people before the deadline (around 2 months before the trip), you will get a full refund.
OTHER INFO

Will you have to work remotely during your stay? There is Fast WiFi at the accommodation.

Do you have to get some days before or after? Get in touch with us so we can tailor the trip for you so you can get to join us on this adventure.
Share
View full details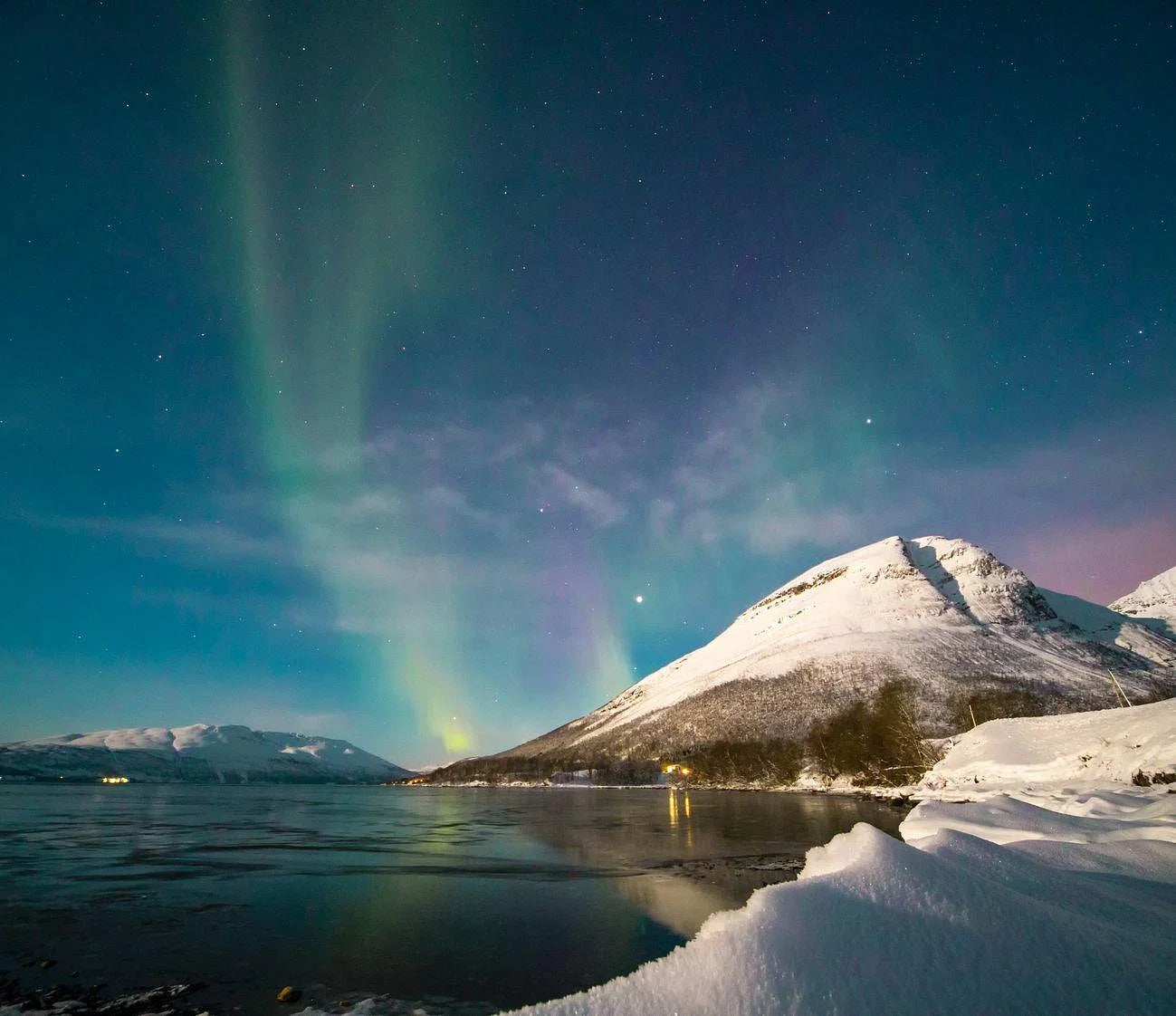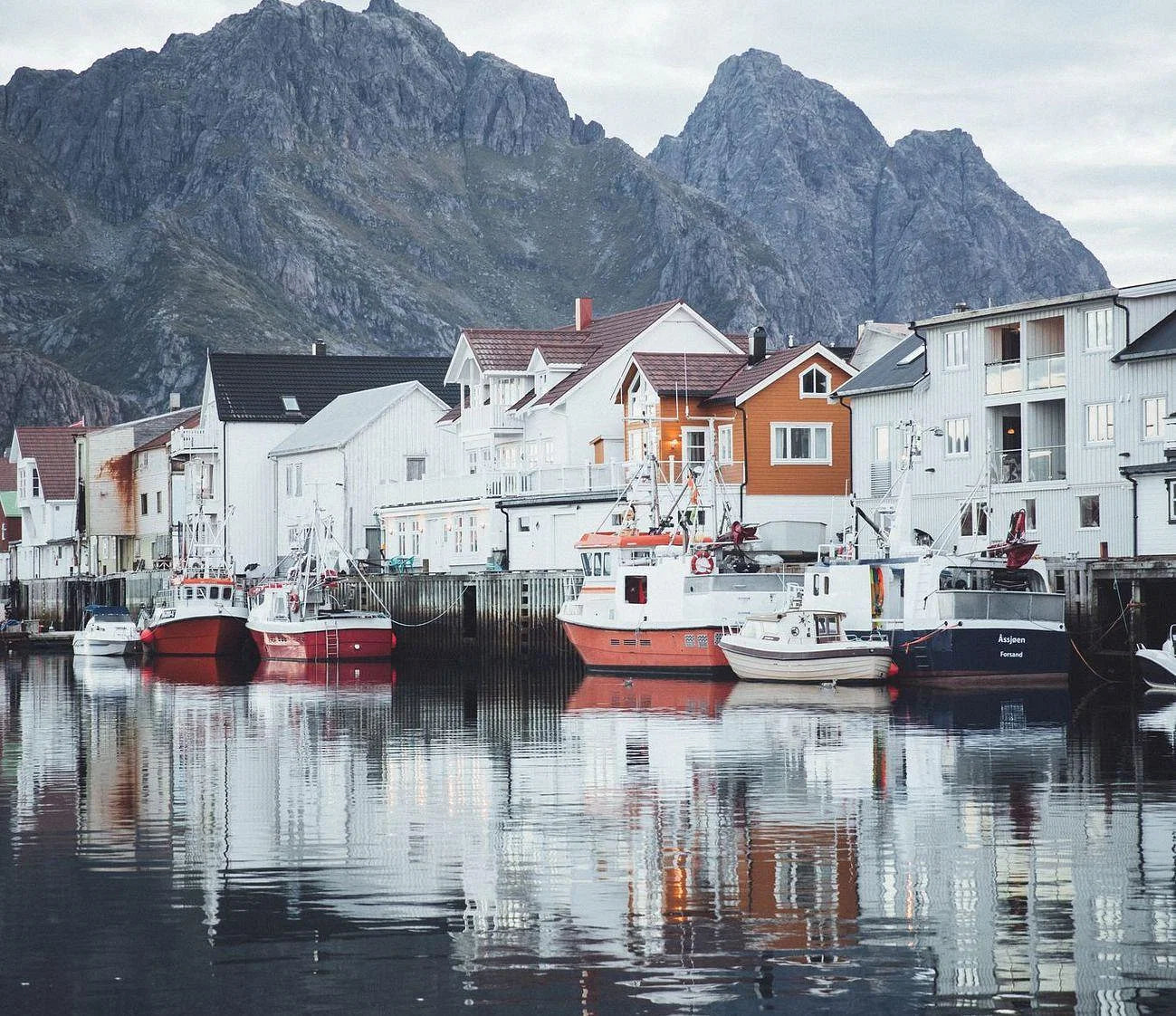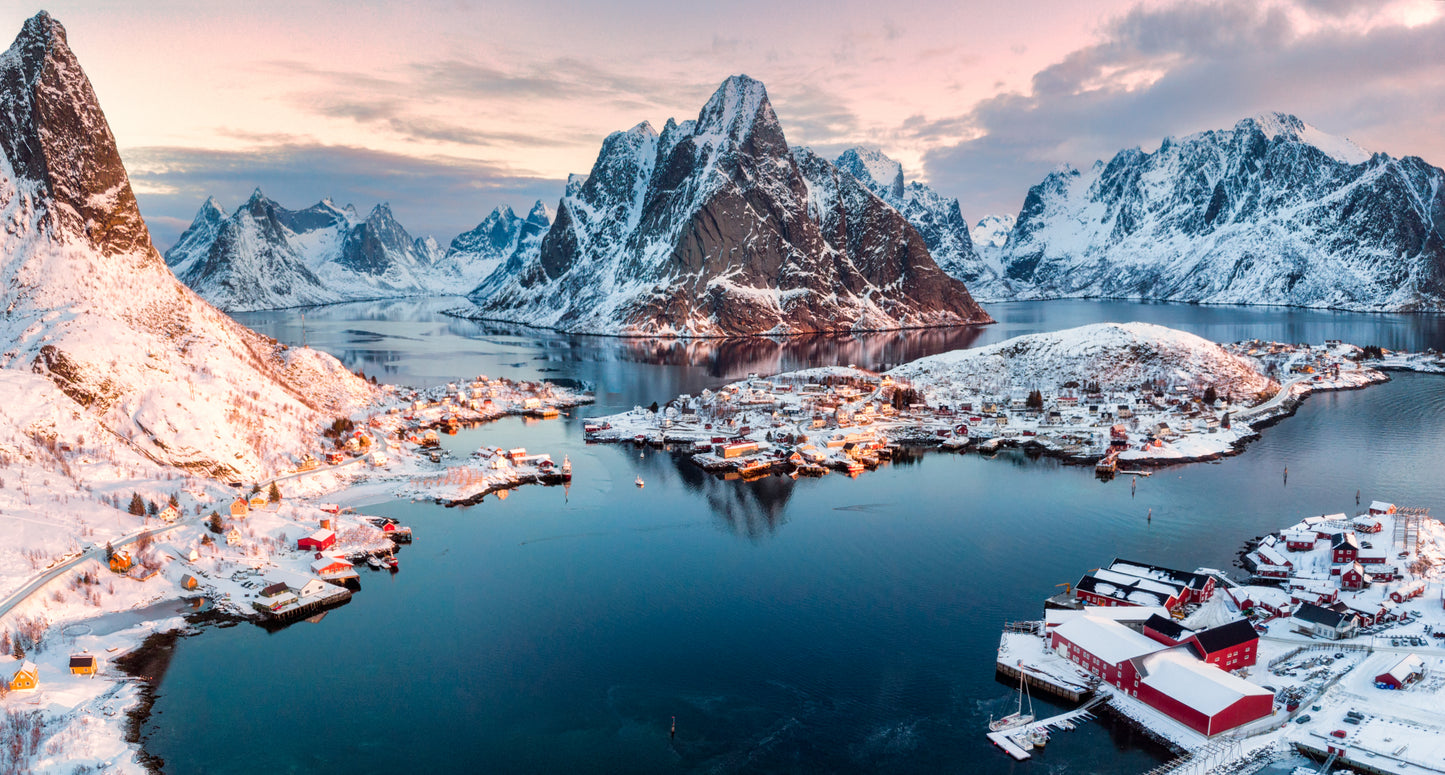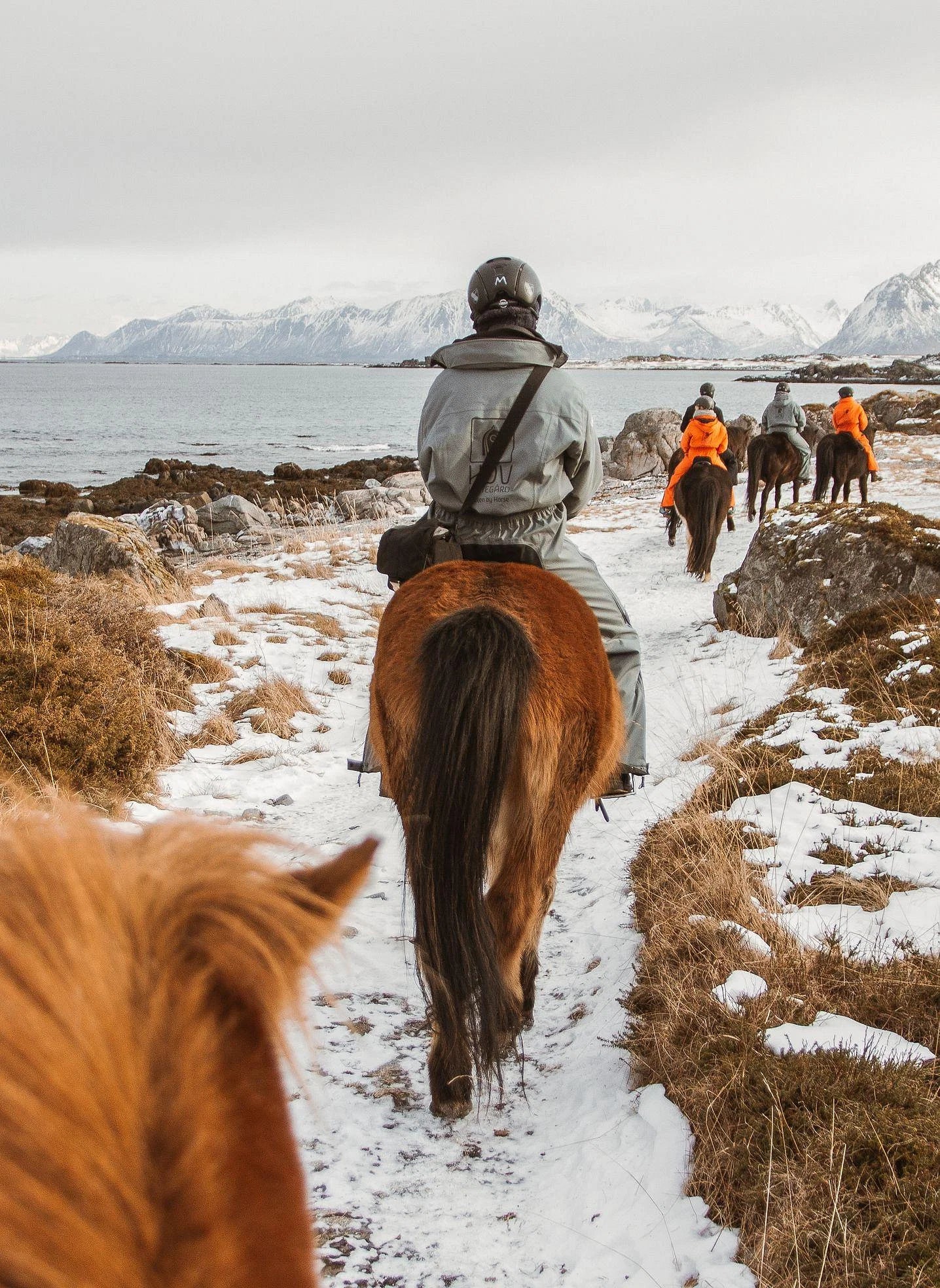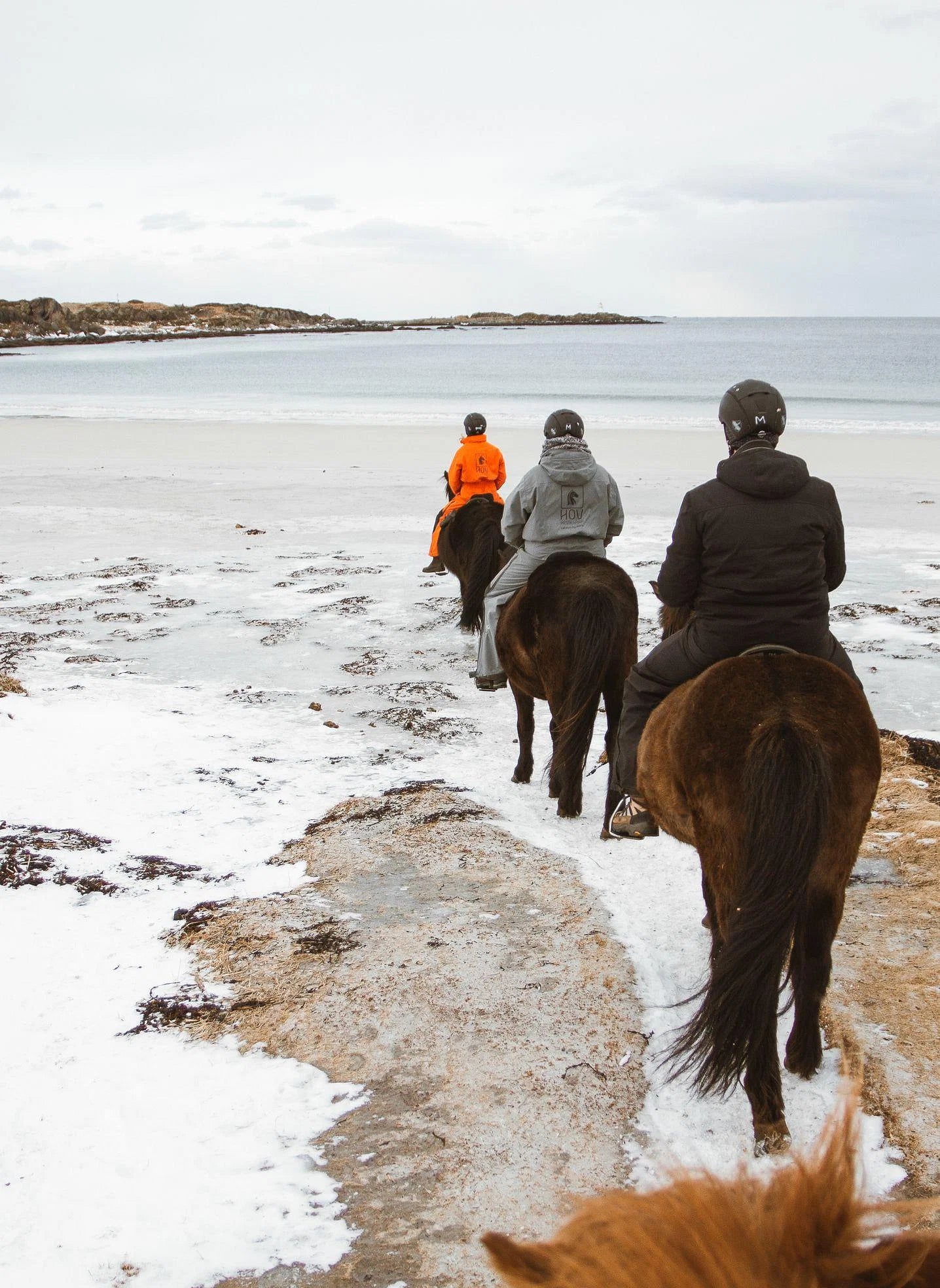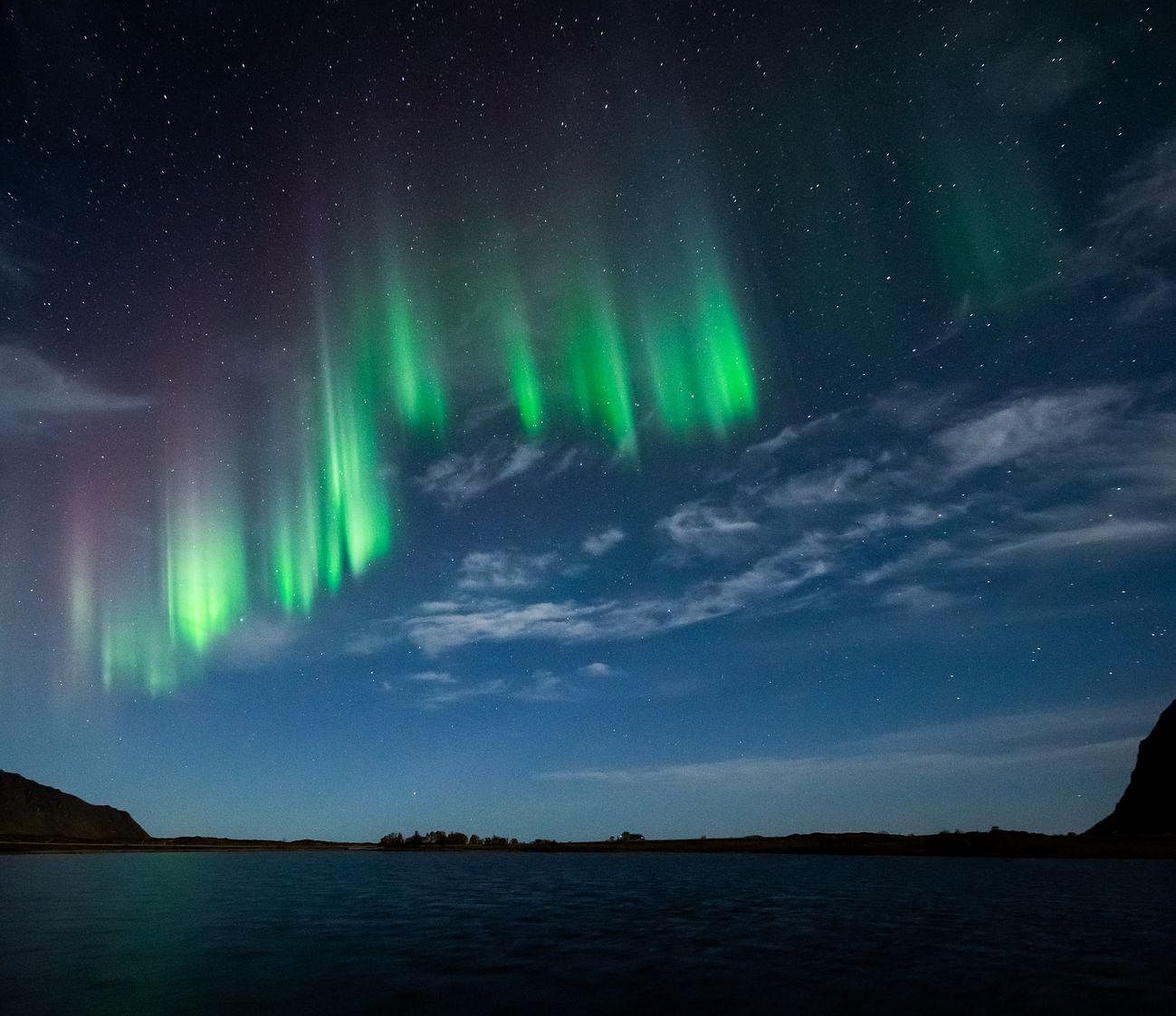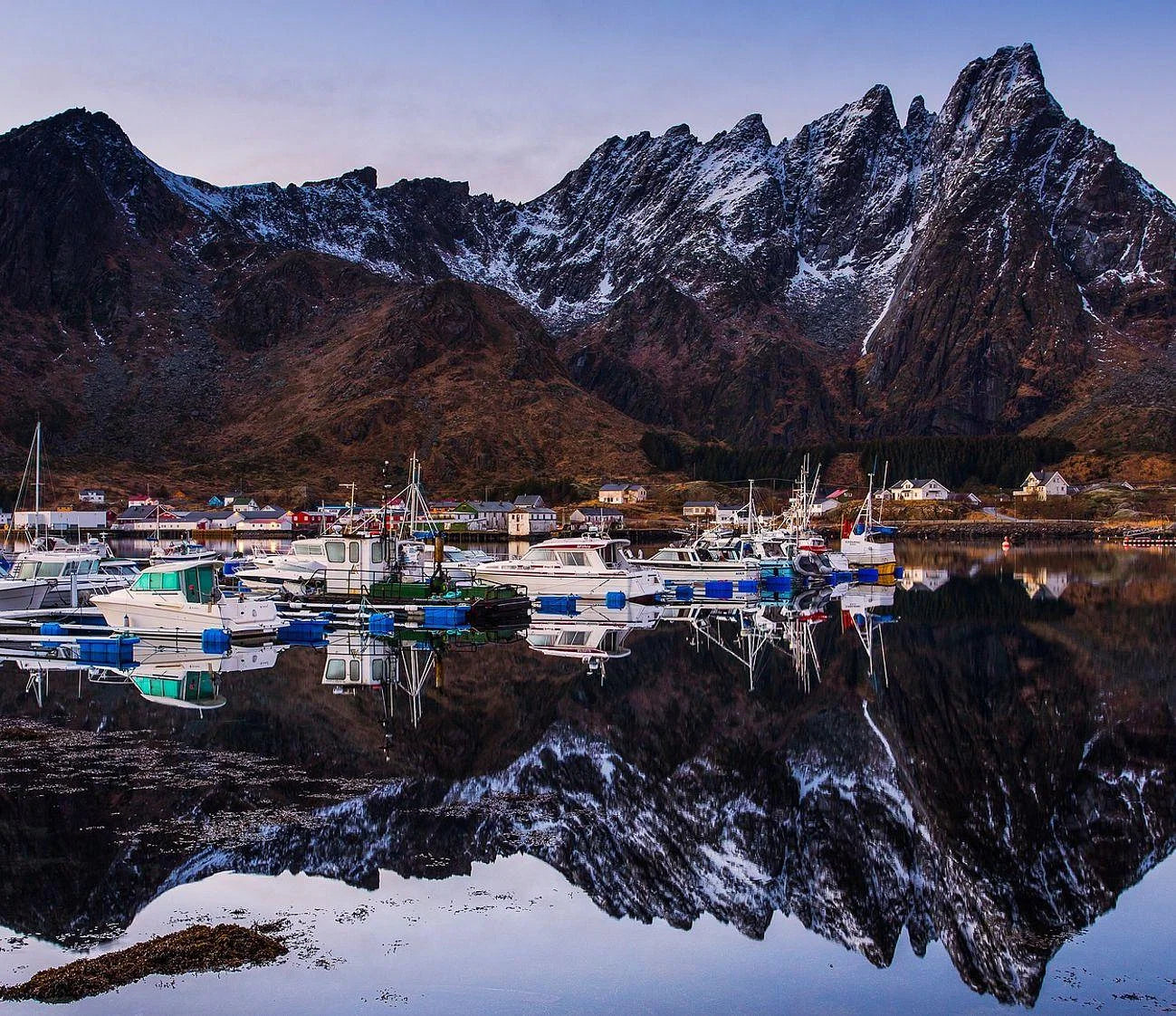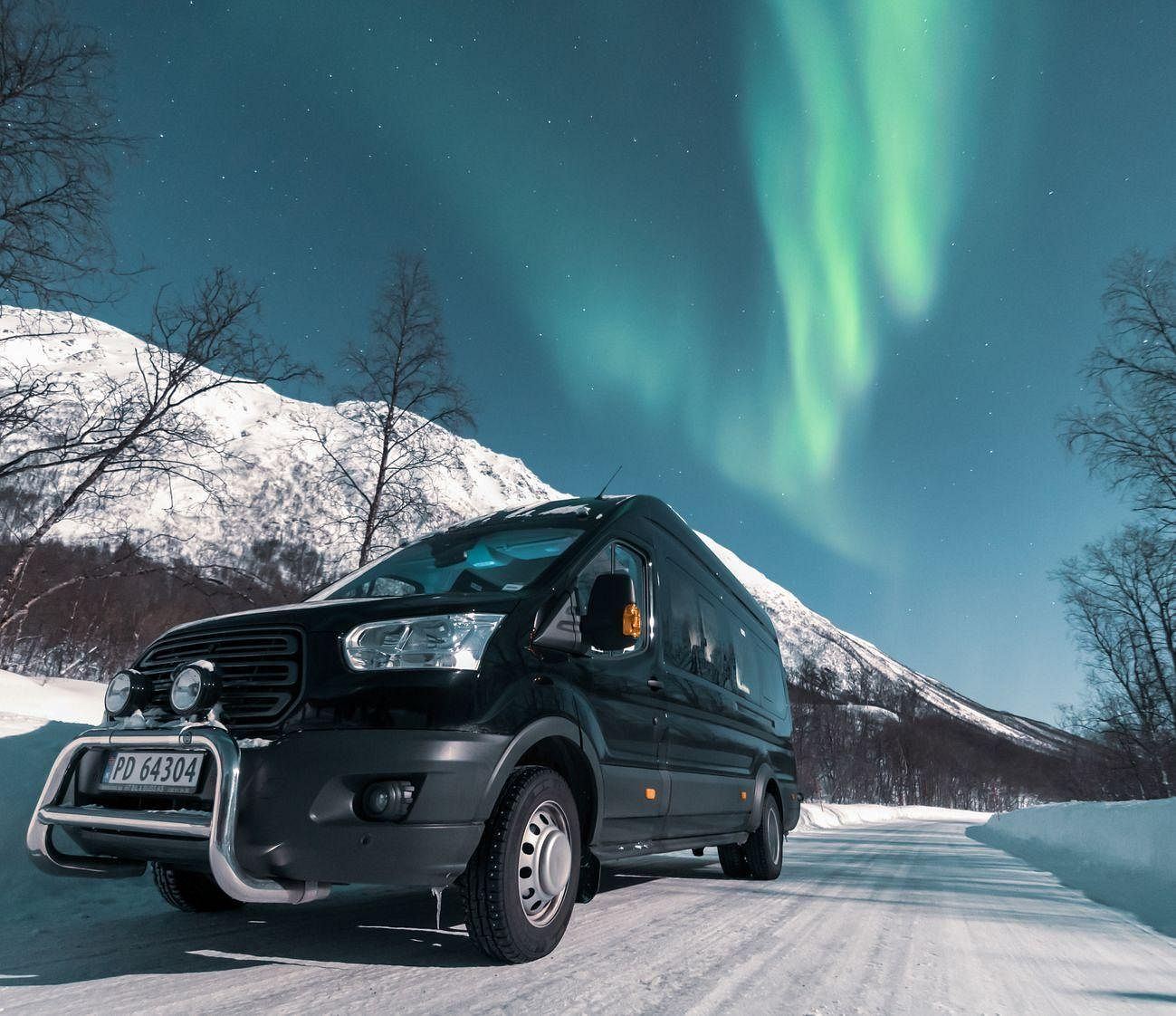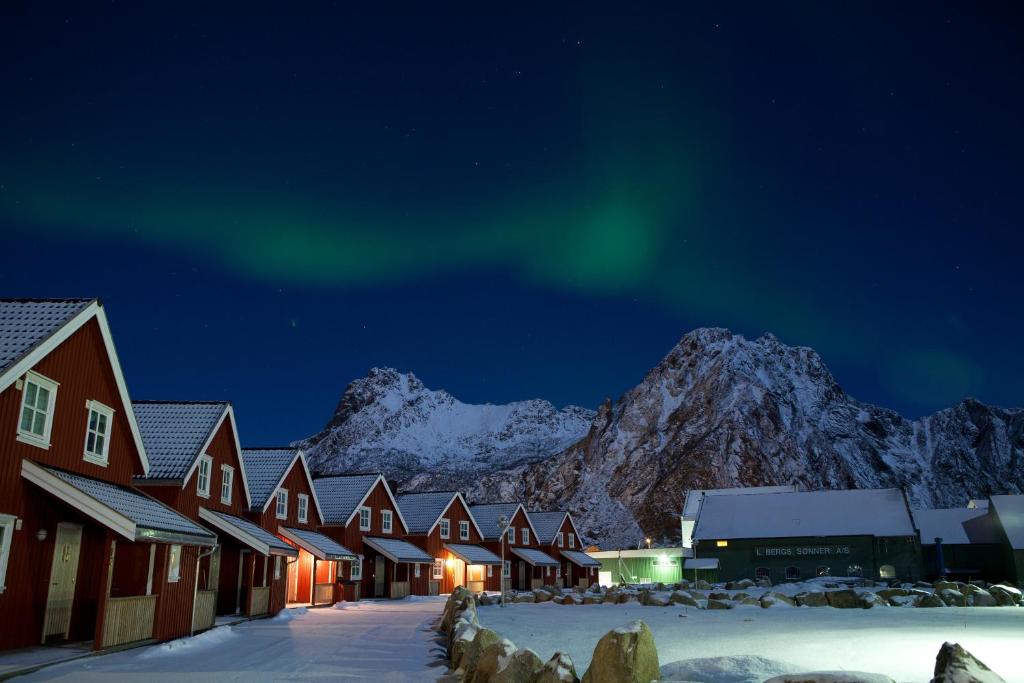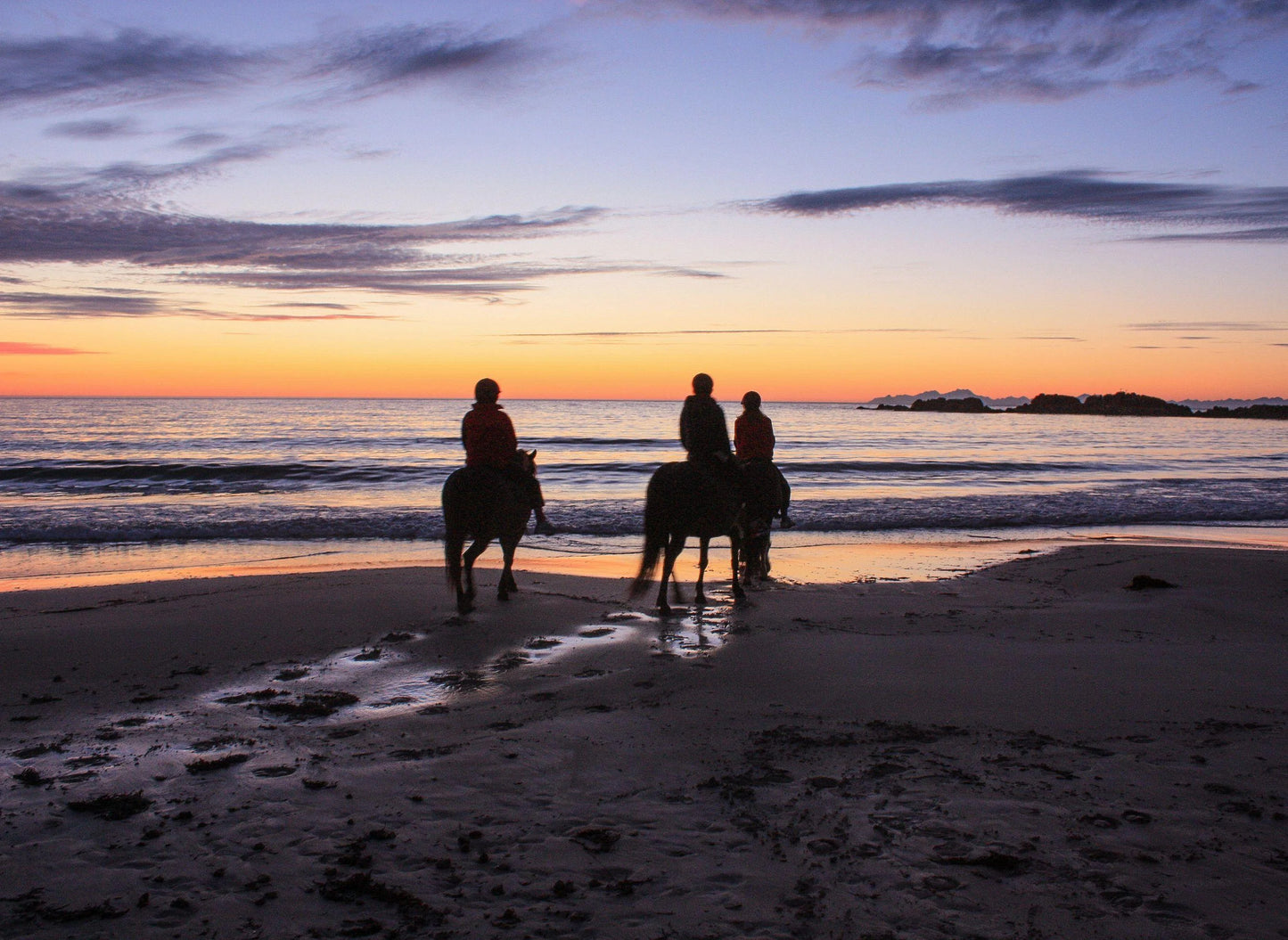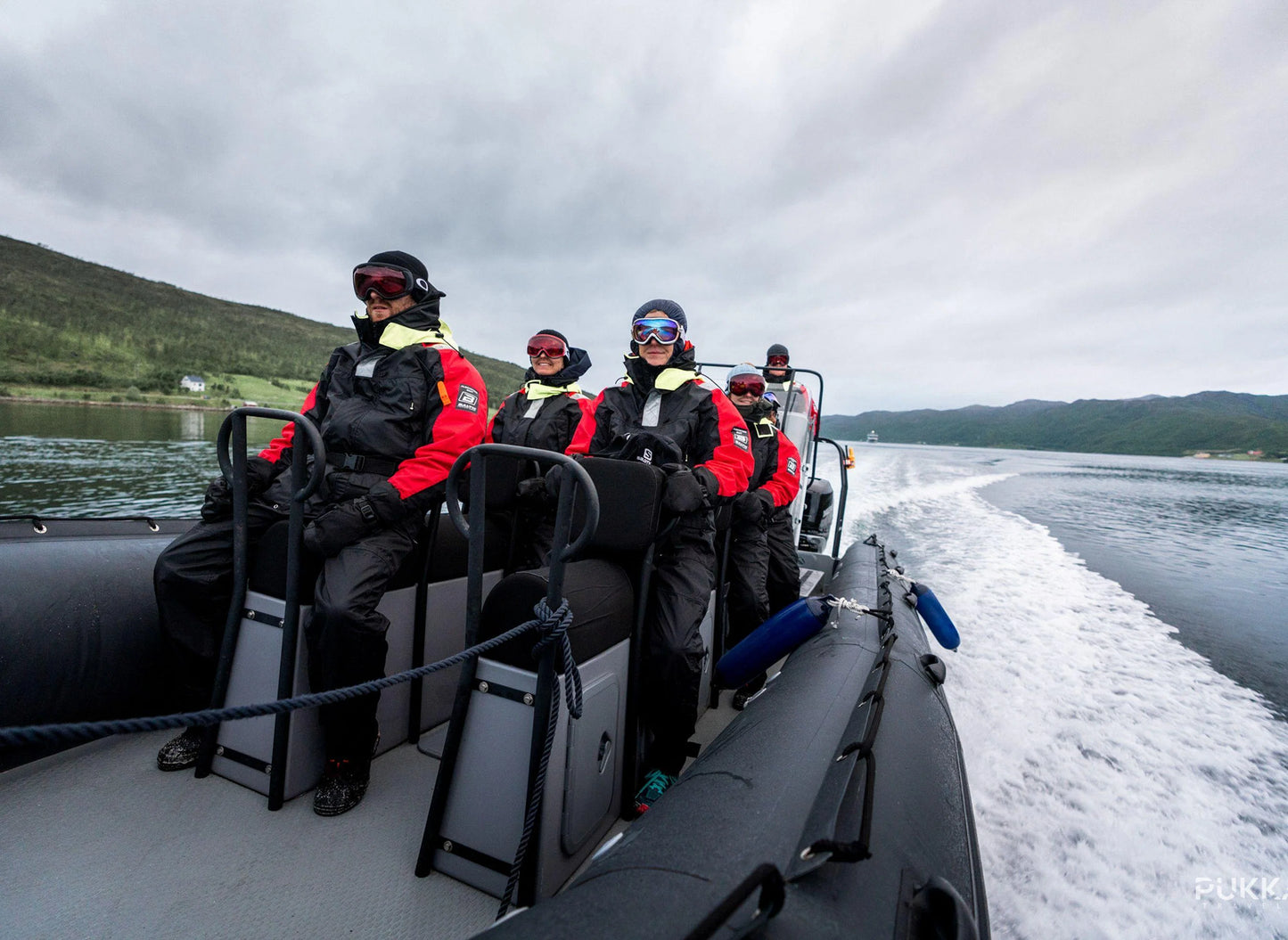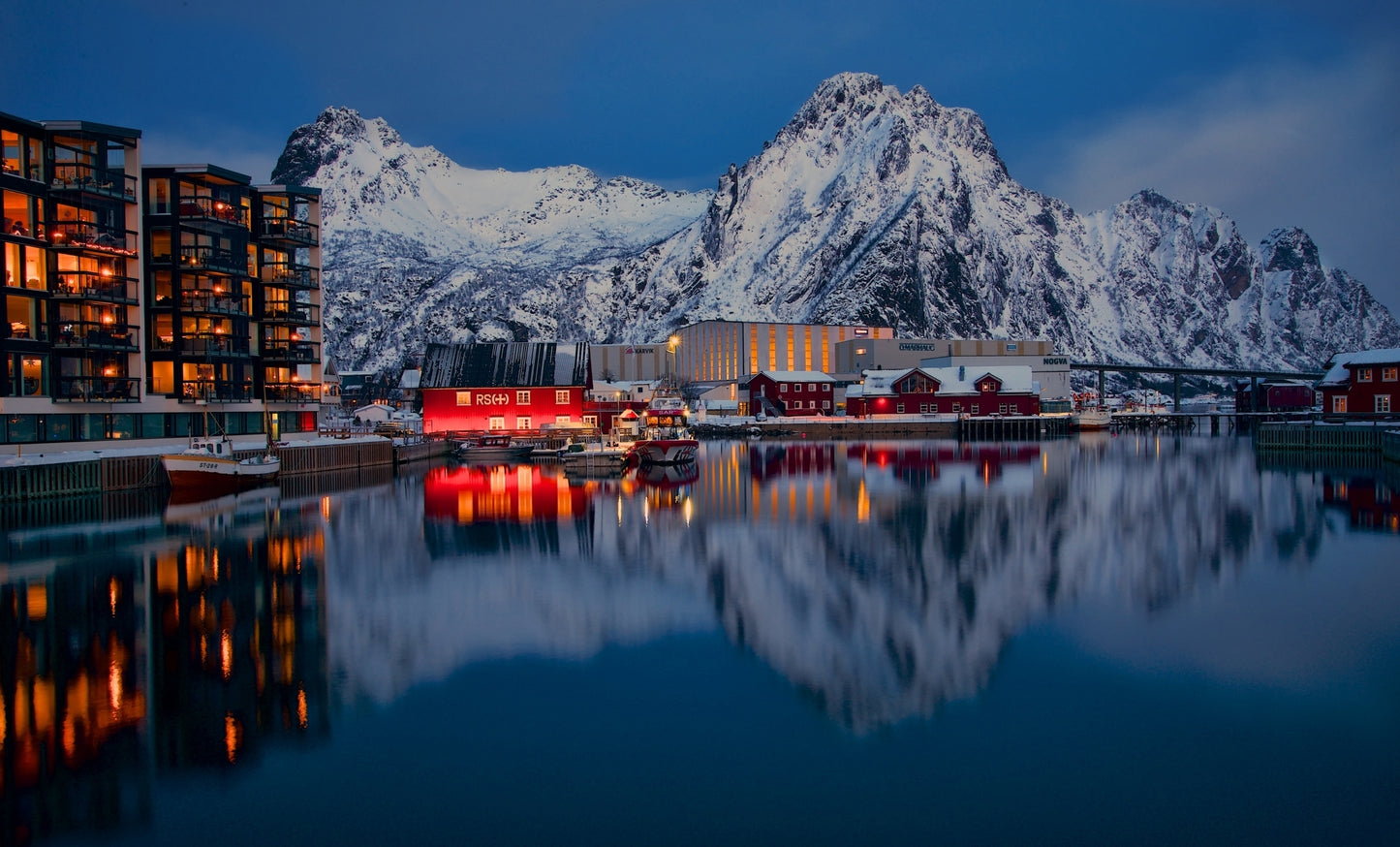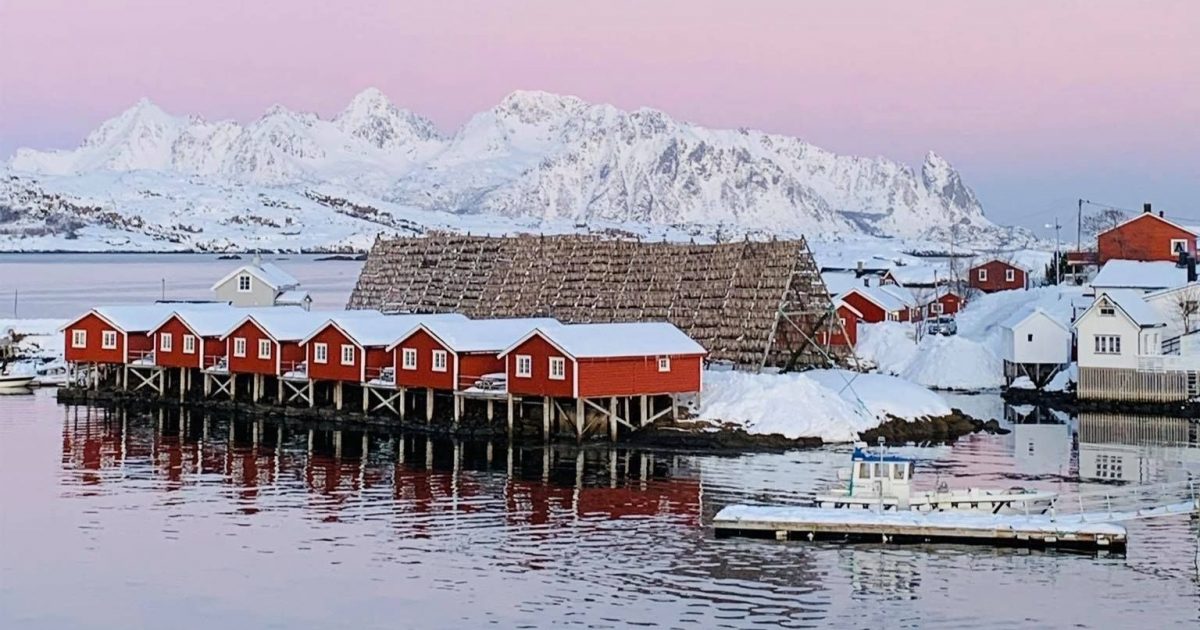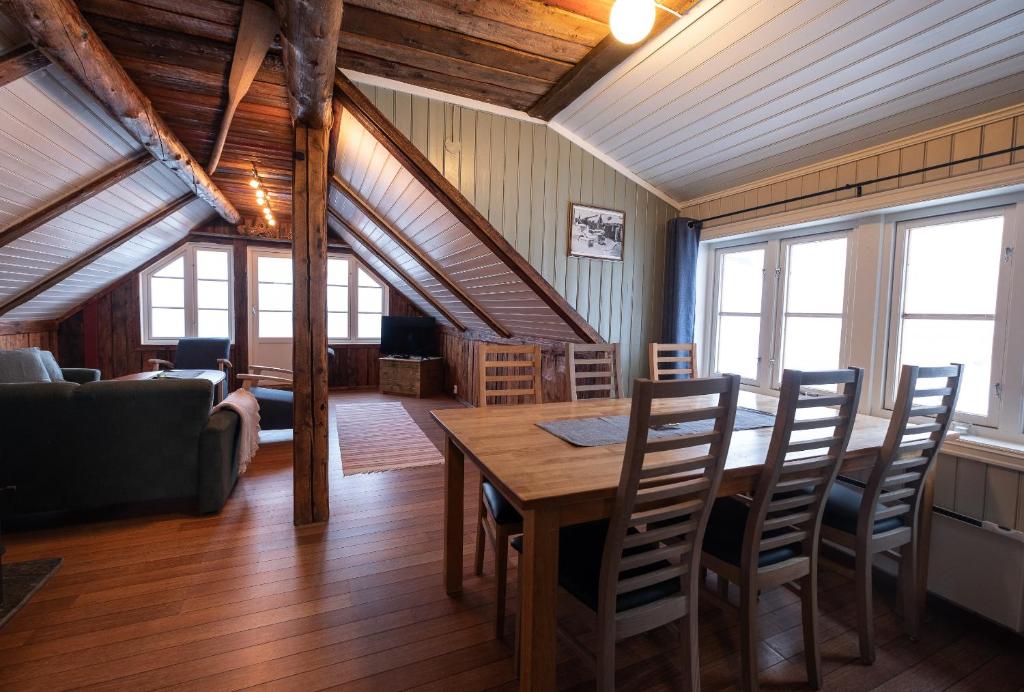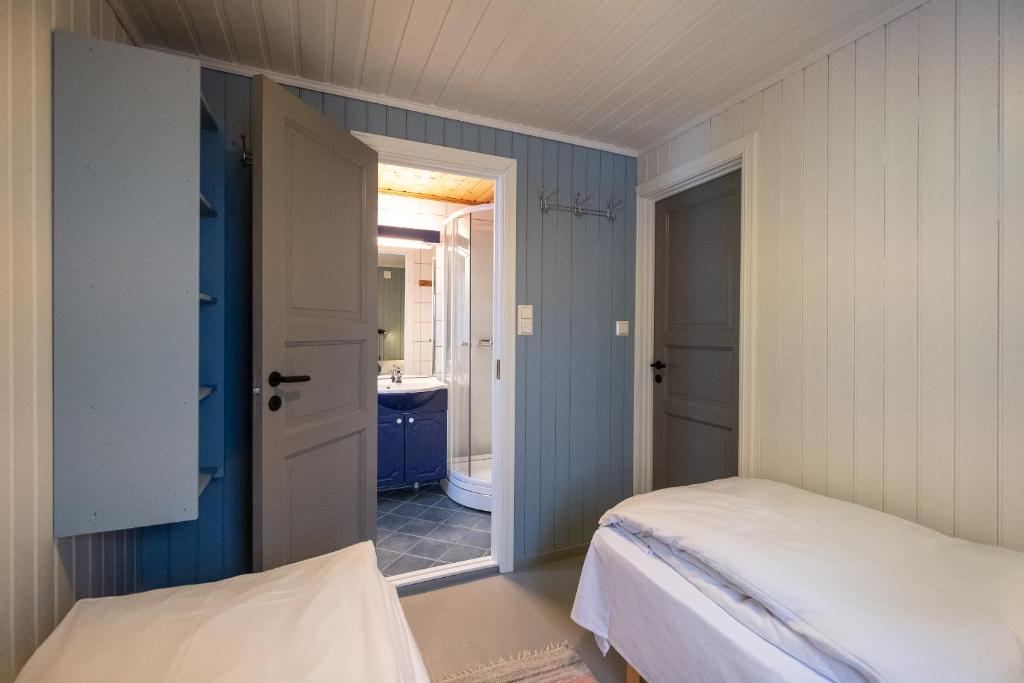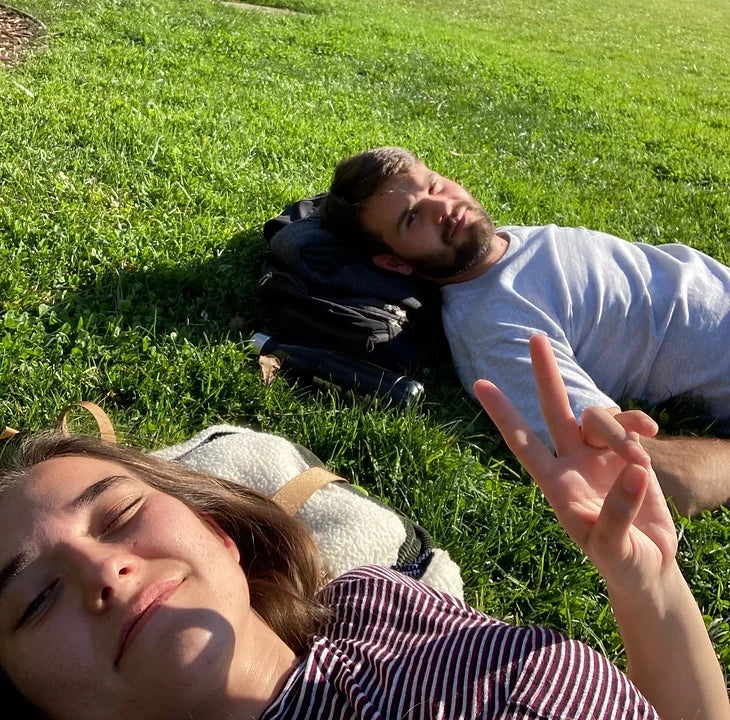 Clara & Amaury
Hey there! If you're as excited about seeing the Northern Lights and exploring Lofoten as we are, then this is your trip. We're Clara and Amaury from Your Friends Are Boring, and we can't wait to chase the Northern Lights and make new friends while driving around these magical islands together!
IG: @yourfriendsareboringwearenot
In case you're wondering...
How are the groups like?

Your group will be epic. People joining our trips want to socialize and bond with like-minded people that share the same hobby.

Think about it. Not everyone thinks that going on surfing in Nicaragua with a bunch of strangers sounds like fun. So if you do, this is probably your place.

Expect to meet a lot of open-minded people and creatures that know how to have fun just like you. So let your hair go, and leave your pre-judgments and bad vibes behind. Go with the flow, you won't regret it.
Can I join the trip on my own?

Yes, and we strongly suggest you do.

More than 90% of our travelers come on their own and we think it's the best way to live a life-changing experience and bond with new friends from all over the world.

Everything about our experiences is designed to make people bond and socialize so you have nothing to worry about.
How many people are on each trip?

We believe in the magic of around 5 to 10 individuals for optimal social interaction.

We strive to maintain group sizes around this number to ensure genuine connections. Too large or too small groups don't offer the same bonding opportunities.
What's the typical age range?

Our trips are designed to bring together anyone looking to leave their town for a bit and see the world.

Most of our travelers are between their mid-20s to mid-30s but we've had people joining from all walks of life.
Is it possible to leave a trip early or join late?

While we generally advise against leaving a trip early or joining late due to potential organizational challenges and extra fees, we understand that unique circumstances arise.

We evaluate such requests on a case-by-case basis to determine feasibility.
Do you assist with visas?

We do not handle visa arrangements.


However, we're more than happy to help you gather information about visa requirements related to your nationality for your chosen destination, ensuring you have a clear picture of what's needed.
What about immigration forms?

Completing immigration forms upon arrival at your destination is your responsibility. Rest assured, we provide guidance and assistance to ensure you navigate this process smoothly.
What kind of people join your trips?

Our trips attract a diverse and like-minded group of individuals. While the majority of our travelers are typically young professionals in their 20s and 30s, we've seen participants who don't fit this category seamlessly blend into the group and have a fantastic time. So, don't hesitate to join, regardless of how well you fit the description.
What's the difference between early bird and late tickets?

The main difference is in the price. Booking early often allows you to take advantage of special discounts compared to last-minute bookings. Early bird discounts may vary depending on the specific trip.