Regular price
$300.00 USD
Regular price
$450.00 USD
Sale price
$300.00 USD
Unit price
per
Sale
Sold out
If you have always been dreaming about diving with sharks, playing with sea lions or seeing whales migrating—stop what you're doing because this is your trip.
With breathtaking diversity and a unique ecosystem, you can see why Cousteau named this area 'The World's Aquarium'. Diving in here offers just about everything. Animals you might have the chance to see includes whales sharks, sea lions, manta rays, humpback whales, moray eels, sharks, octopuses, turtles, dolphins and a variety of tropical fishes. 

If diving in the southern tip of Baja California sounds exciting enough, doing it with a group of 10 strangers definitely makes it a once-in-a-lifetime experience. And that's exactly why we're organizing this trip.
TRIP SUMMARY

📍 Where: San José del Cabo (Mexico)
📆 When: Saturday, February 17th, 2024 - Saturday, February 24th, 2024
🤿 Hosted by: Cate Brown

💵 Price for beginner divers getting certified: $1,890
($450 deposit + $1,440 second payment)

💵 Price for experienced divers: $1,790
($450 deposit + $1340 second payment)
WHAT'S INCLUDED

- Accommodation (7 nights/8 days) at Mayan Monkey
- All breakfasts
- Arrival transfers from 9 AM to 9 PM on first day
- Departure transfers from 7 AM to 7 PM on last day
- Whales watching tour

For beginners getting certified:
- PADI Open Water Full Course (3 days) all included with 4 boat dives, logbook, e-Learning, confined water training, all taxes and certification fee
- Additional 2-day diving package with 4 additional boat dives
- Full Dive Equipment Rental
(Total 5 days of diving with 8 boat dives)

For certified divers:
- 5-day dive package with 10 boat dives
- Full Dive Equipment Rental

You will be diving with Dive Cabo in a combination of different amazing spots that include: Cabo San Lucas Marine Park, Corridor and Cabo Pulmo

Extra option:
- Night diving for extra $150
- Whale sharks snorkeling for extra $300
WHAT'S NOT INCLUDED

- Flights
- Lunches and dinners
- Airport transfers outside of the schedule
- Anything not specifically mentioned as included
ACCOMMODATION

We'll be staying at Mayan Monkeys. This hostel is located in the heart of Cabo San Lucas, right at the Marina, in a lively neighborhood filled with restaurants and activities and at walking distance from the beach and the night scene. Its spaces, people, and free-spirited energy create the perfect atmosphere to meet new friends and enjoy all that Baja California has to offer.

We will have a shared dorm that will fit all our group. The place has everything we need: Fast WiFi, bar, and a great swimming pool. A concept of the dorm where you can save money without losing comfort.
SUGGESTED FLIGHTS

The nearest international airport is San José del Cabo International Airport SJD.

It is a 30 min drive to the hostel (transfers both ways included).
PAYMENT OPTIONS

1. Deposit + second payment. You can make a deposit to secure your spot and make a second payment of the remaining amount 2 months before the departure.

2. Full payment. You can make the full payment at once and forget about all the fuzz.

Early bird policy: you can benefit from an early bird discount on your deposit if you are one of the first four to book their trip!

Cancellation policy: if for any reason you have to cancel the trip, the deposit is non-refundable but the remaining amount will be fully refundable if you cancel at least one month before departure.

If the trip is cancelled because it didn't reach the minimum number of people before the deadline (around 2 months before the trip), you will get a full refund.
OTHER INFO

Will you have to work remotely during your stay? There is Fast WiFi at the accommodation.

Do you have to get some days before or after? Get in touch with us so we can tailor the trip for you so you can get to join us on this adventure.
Share
View full details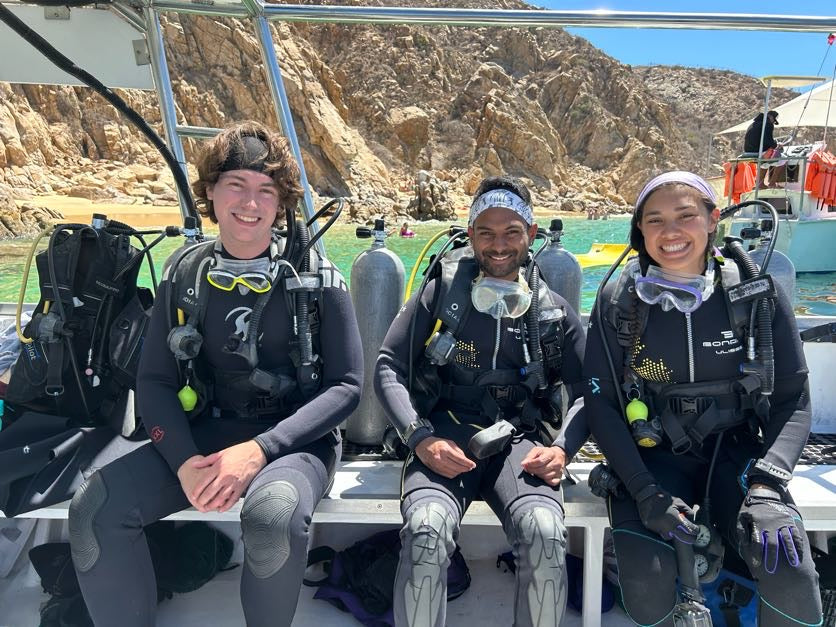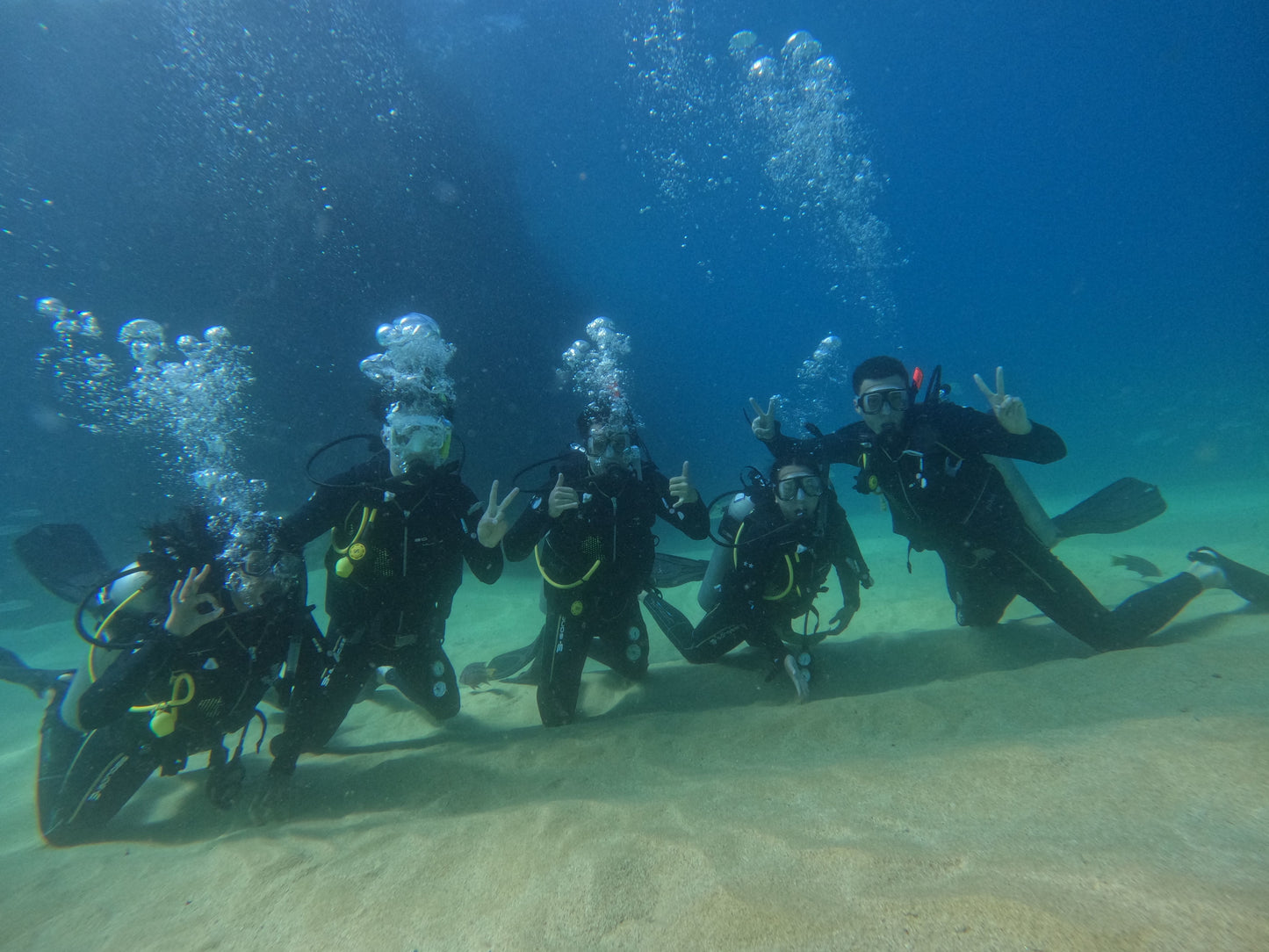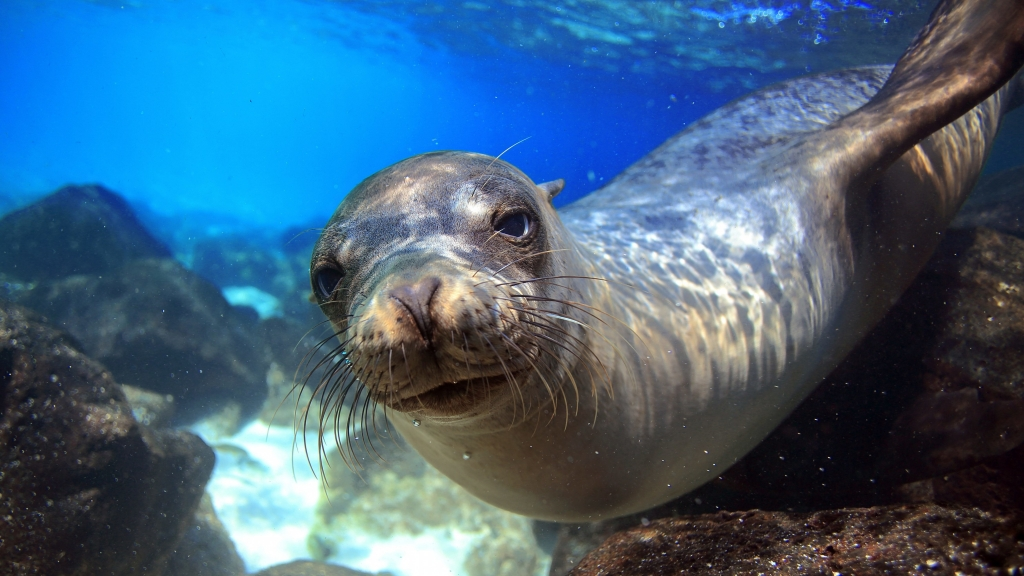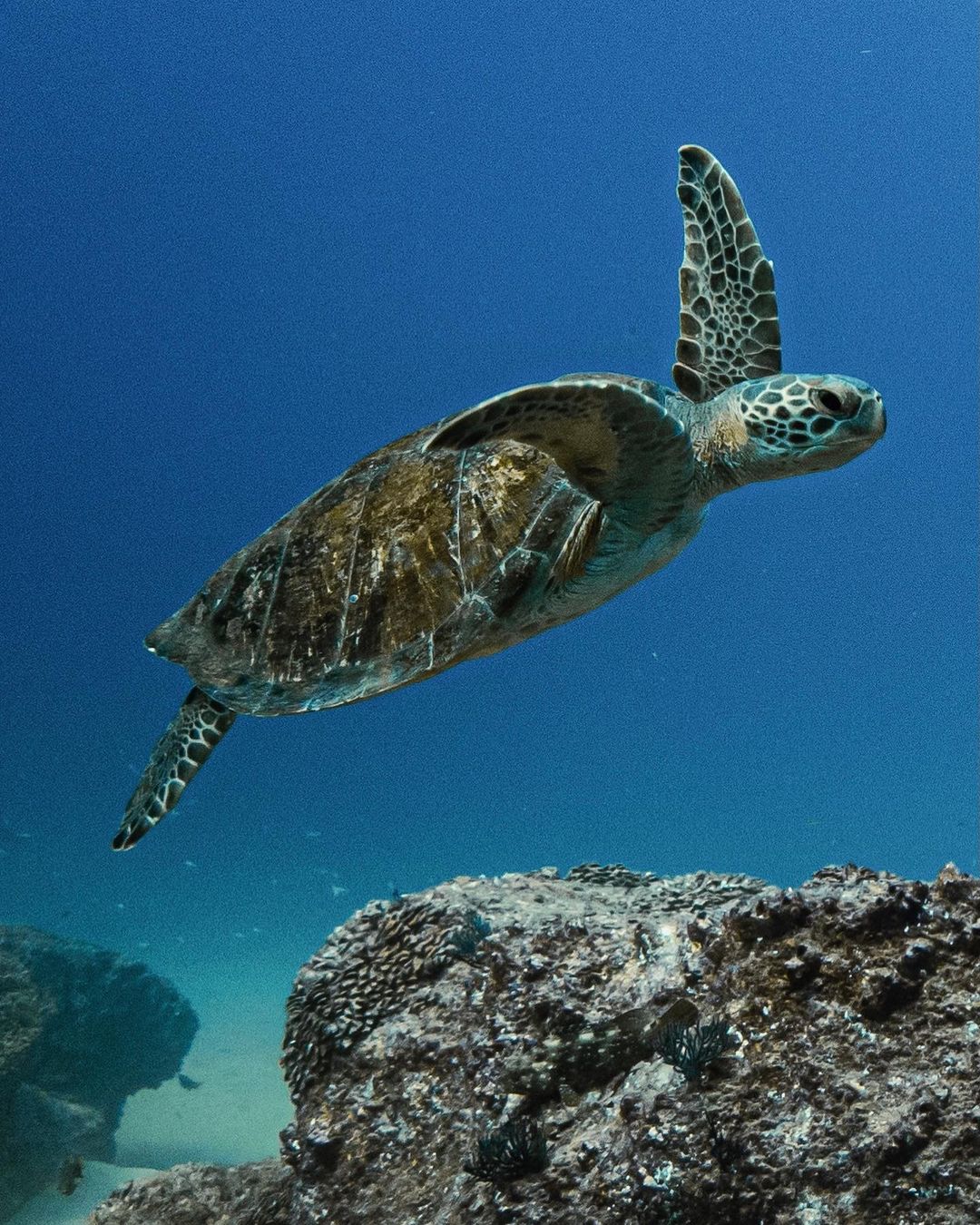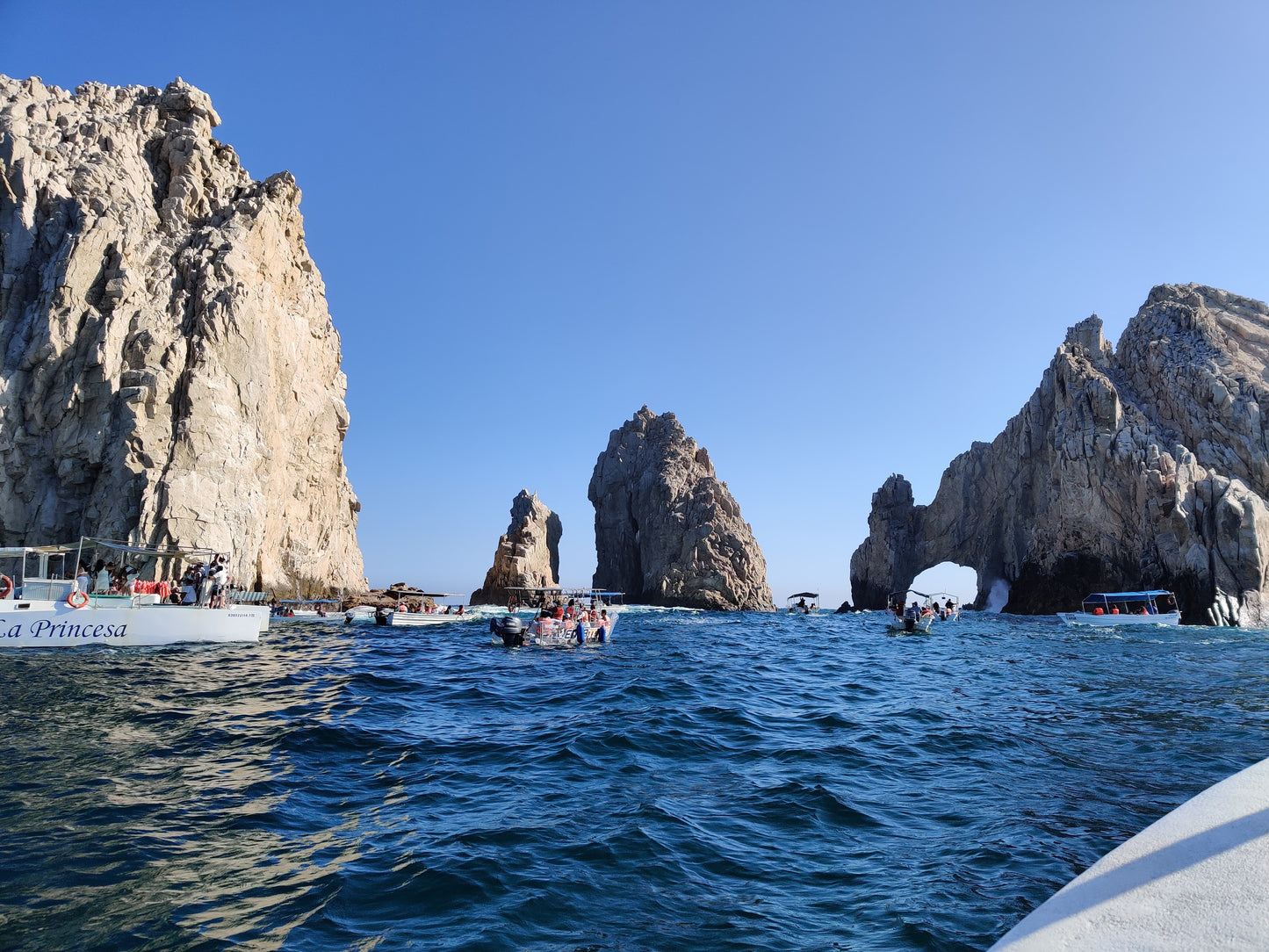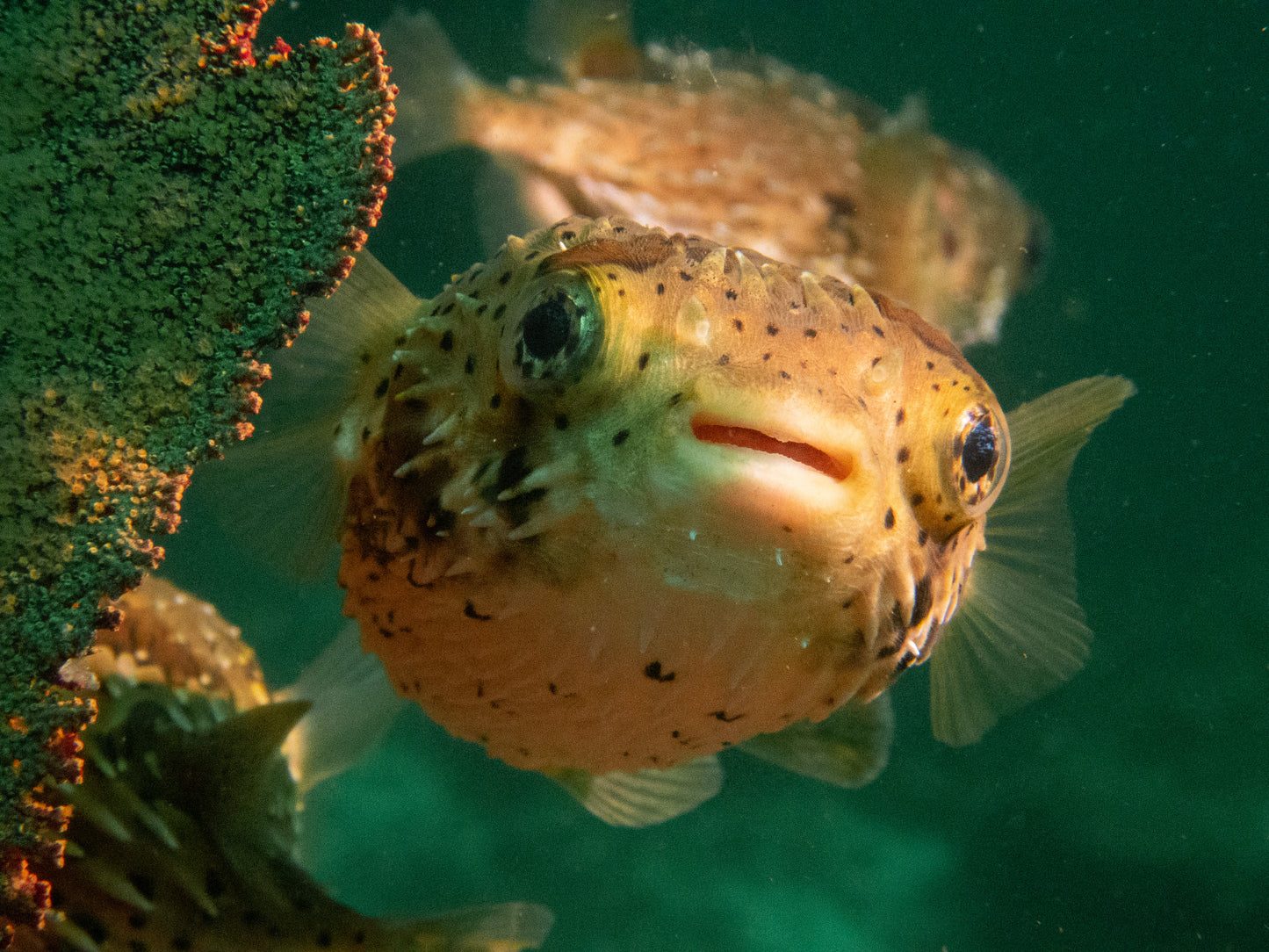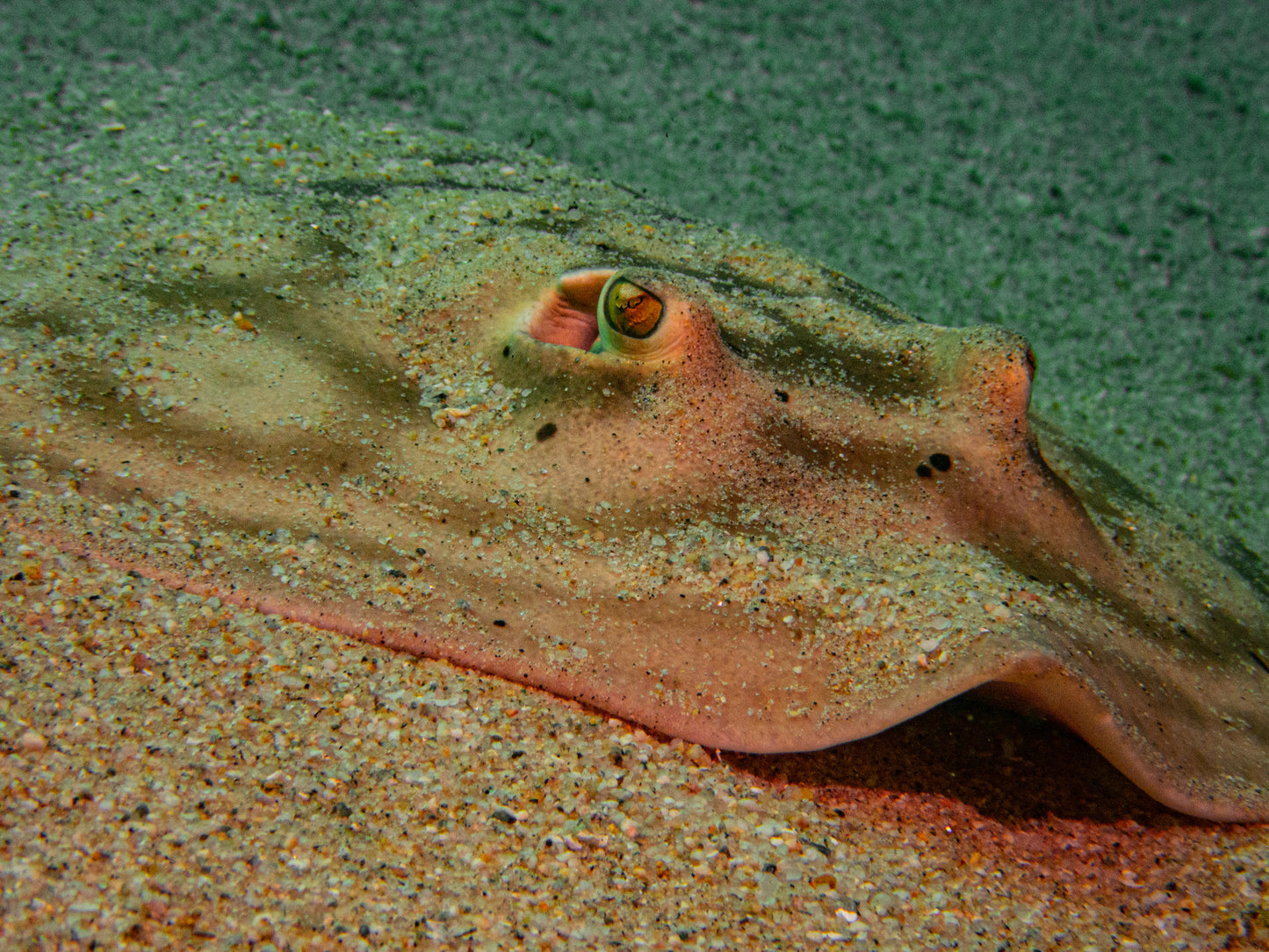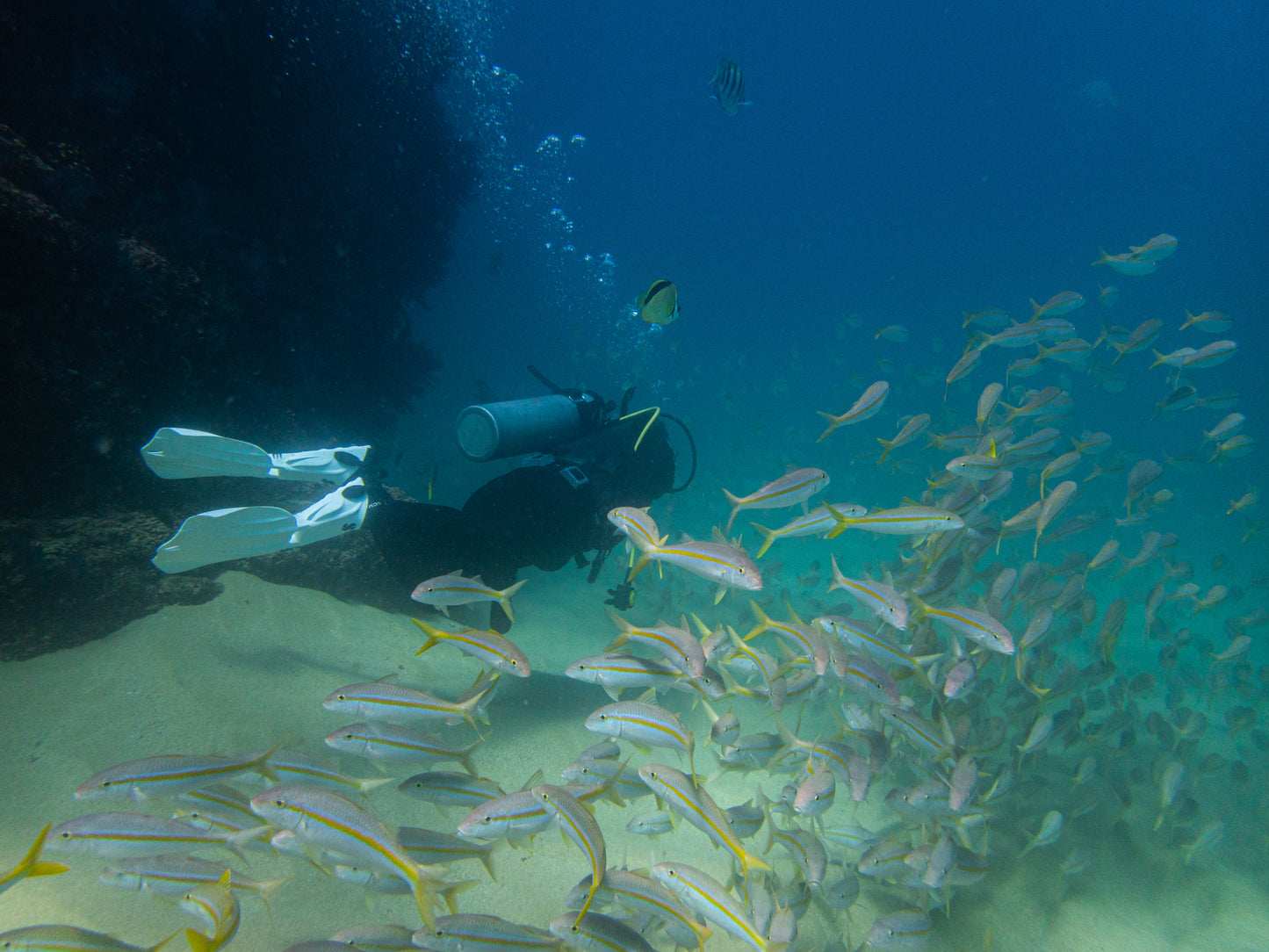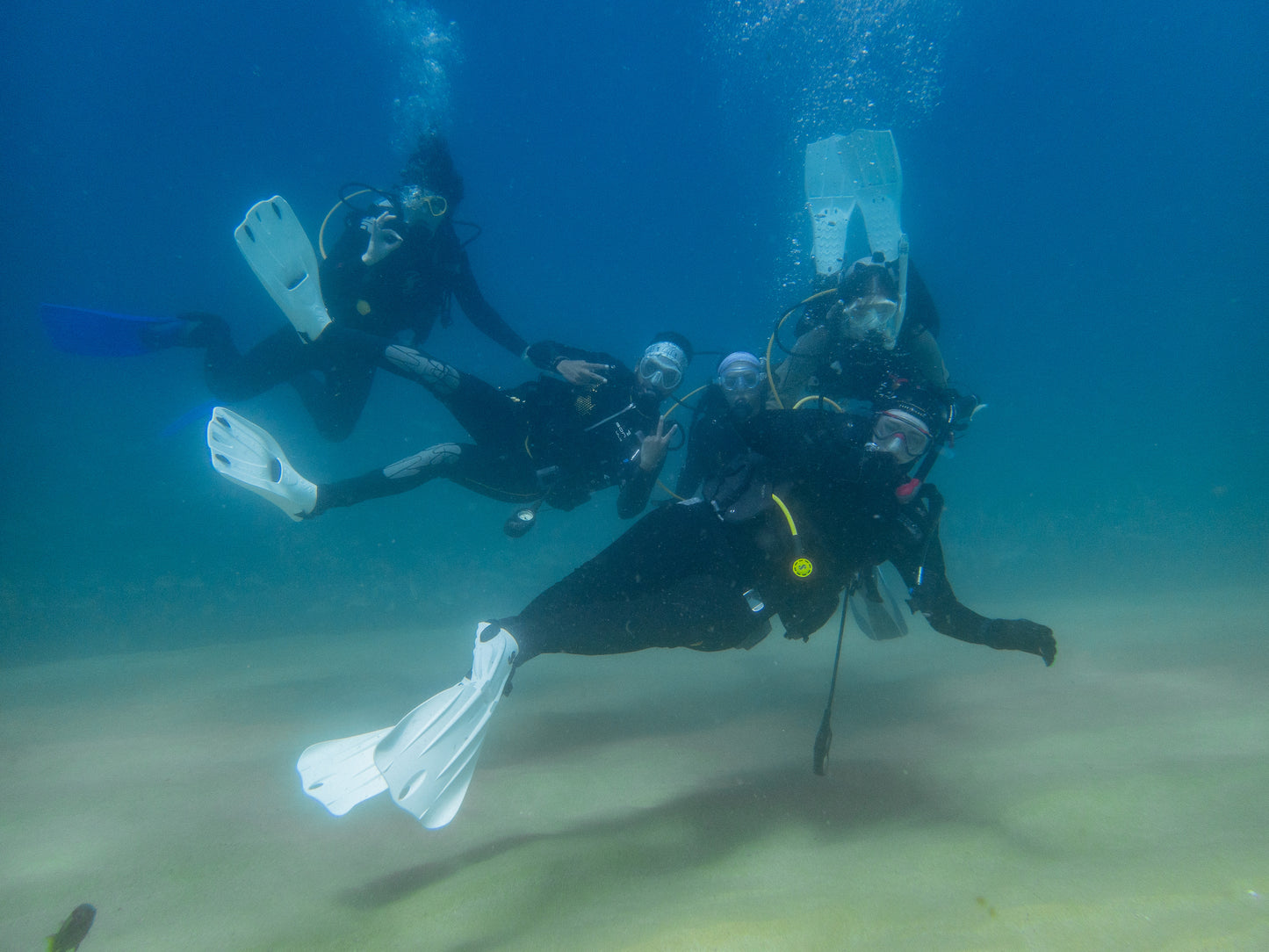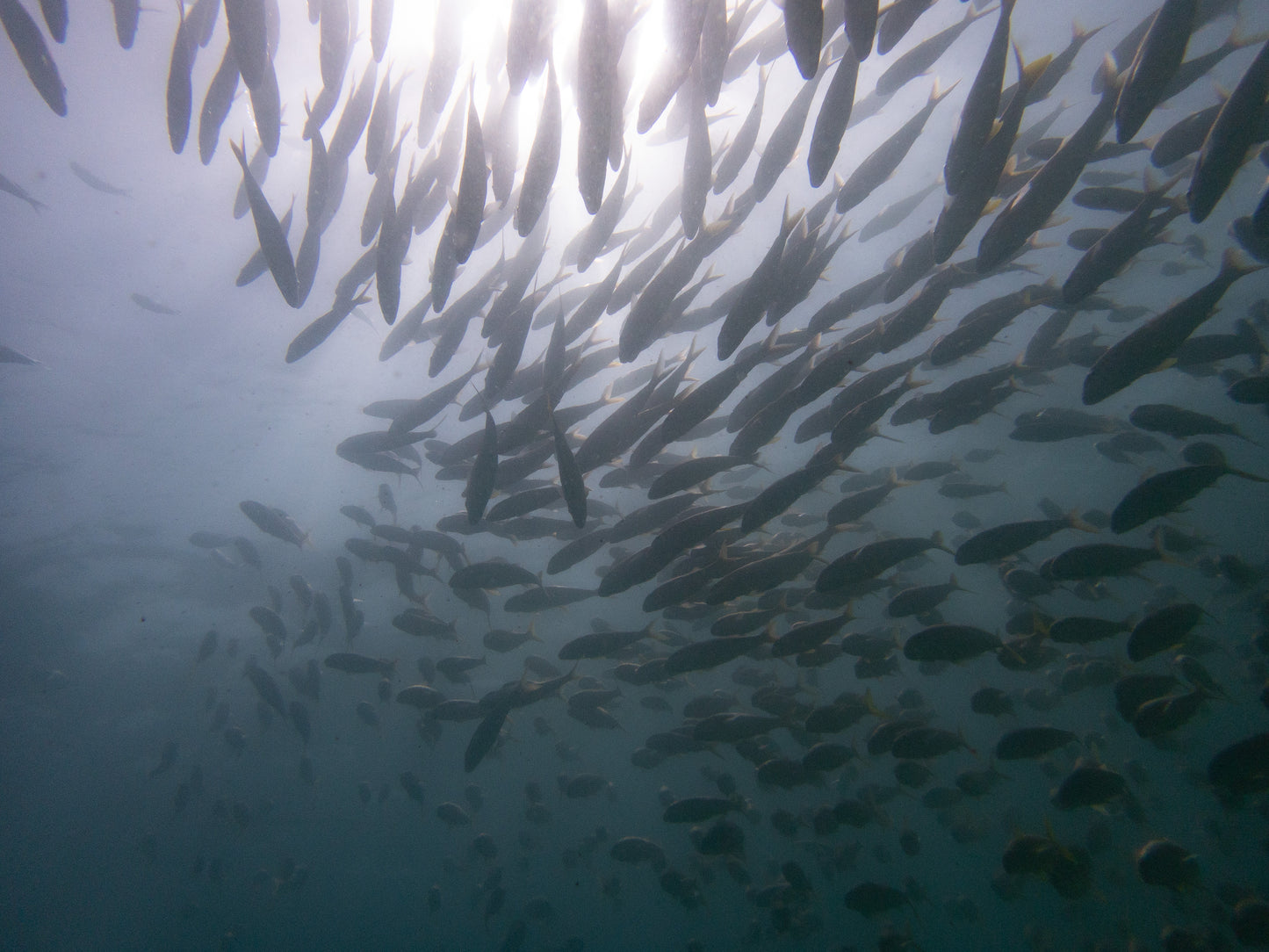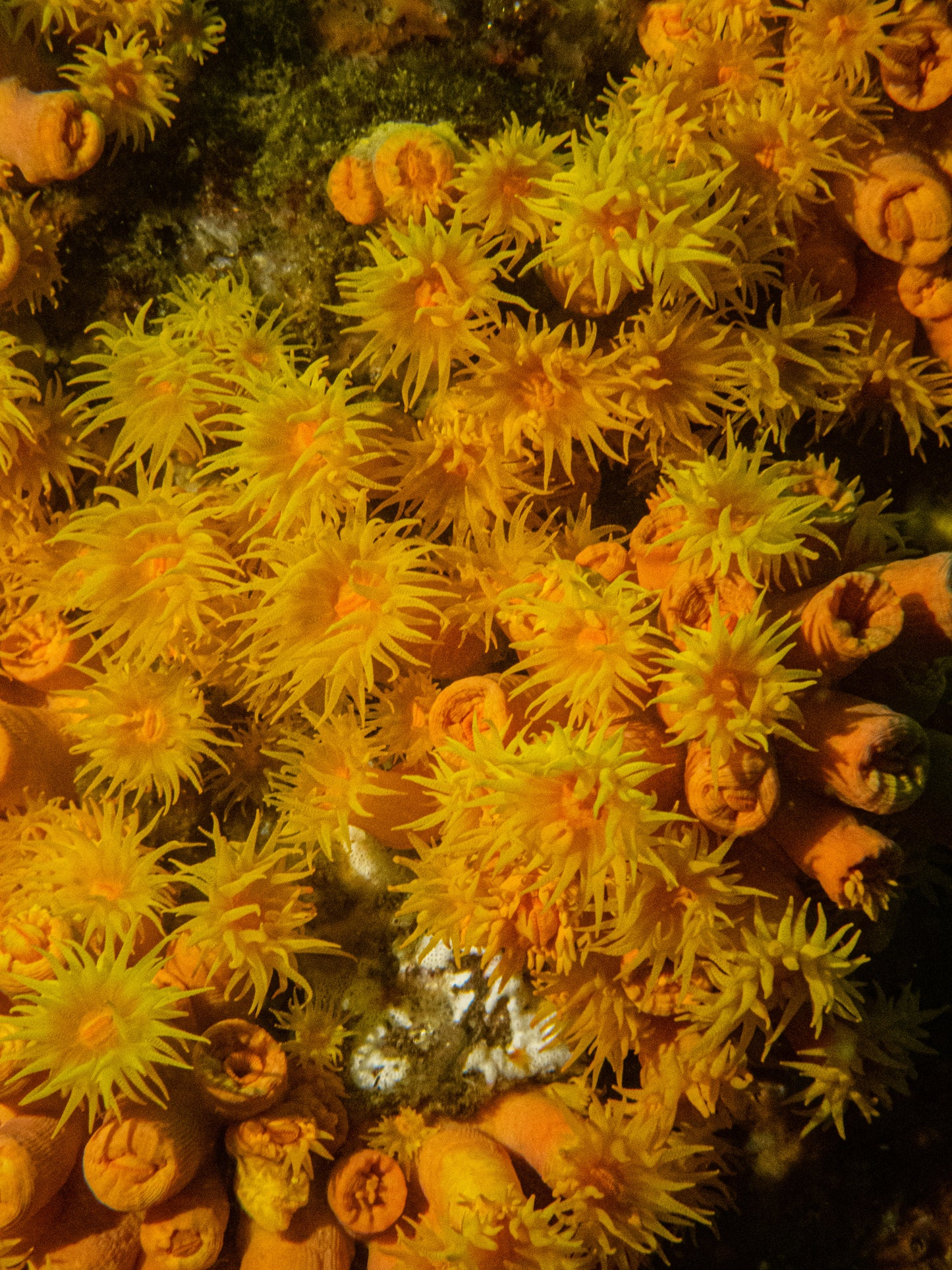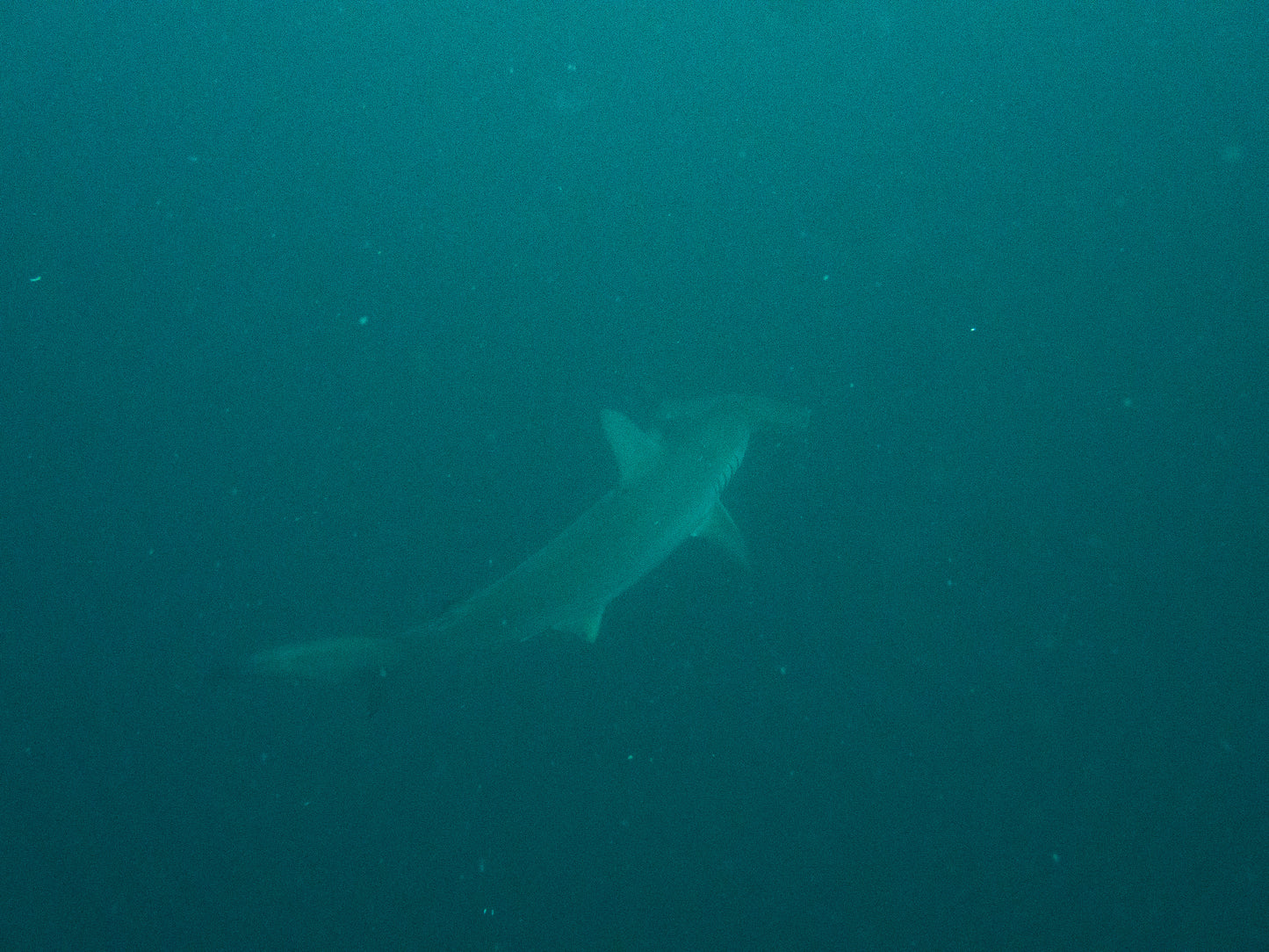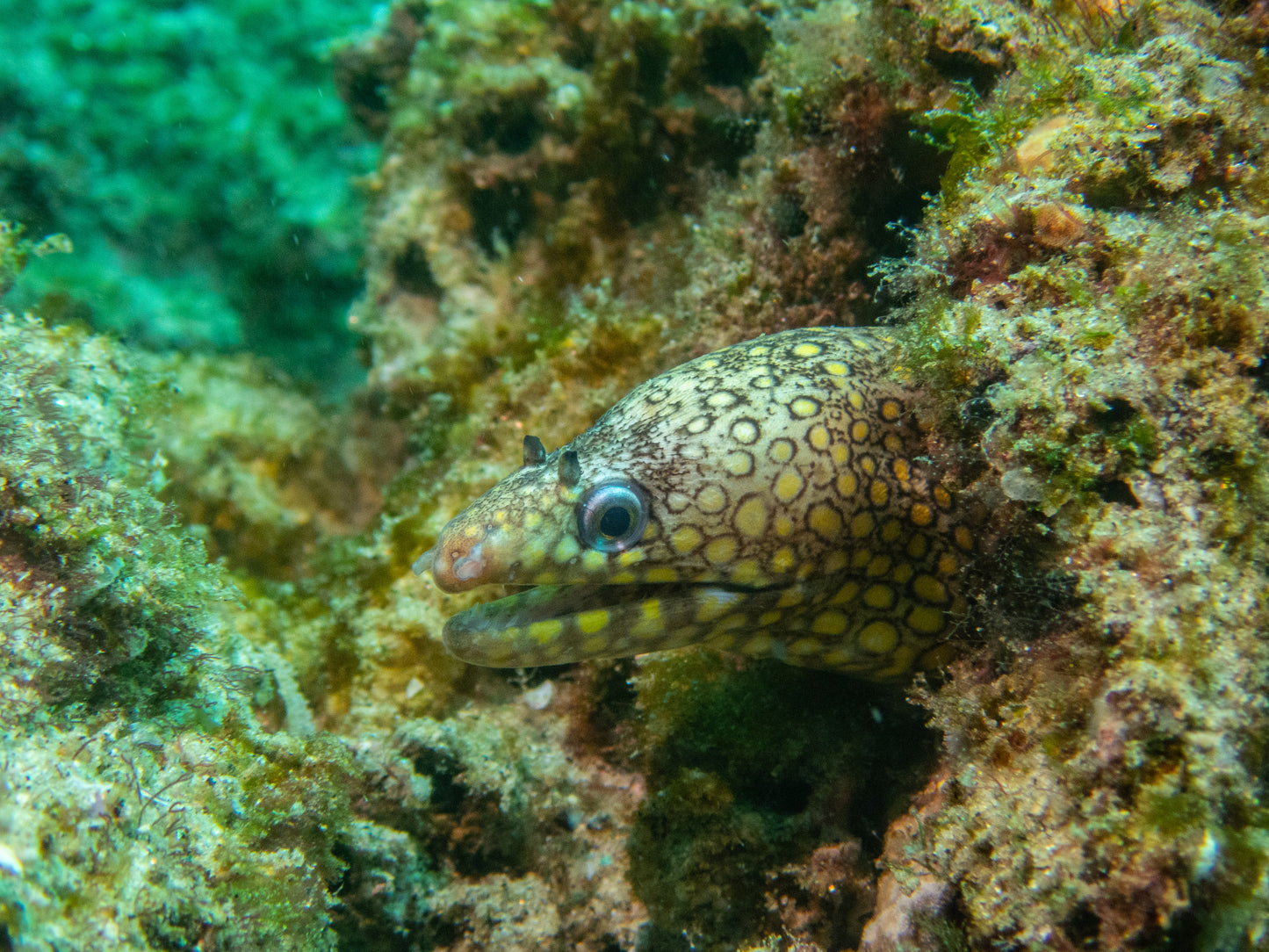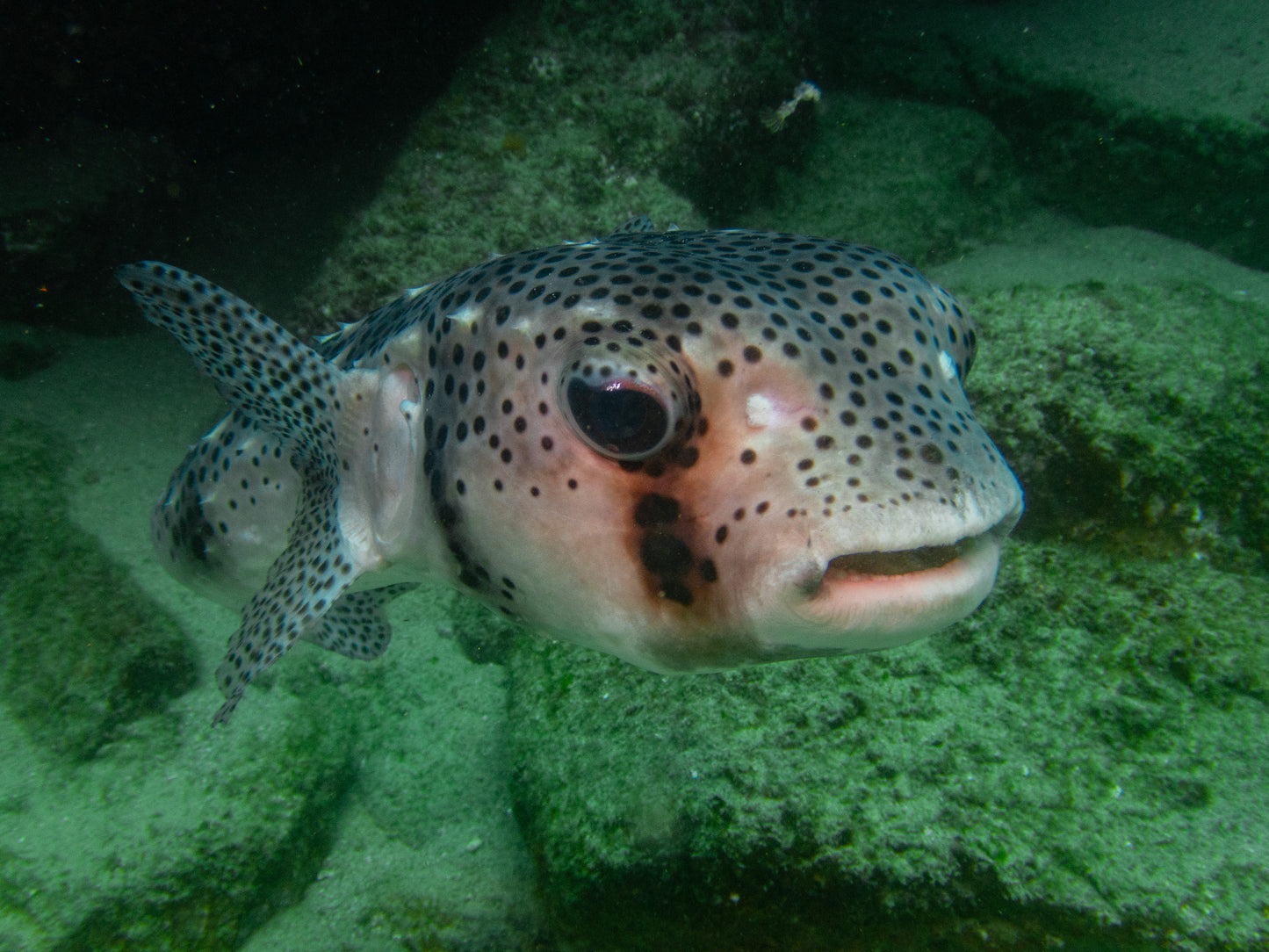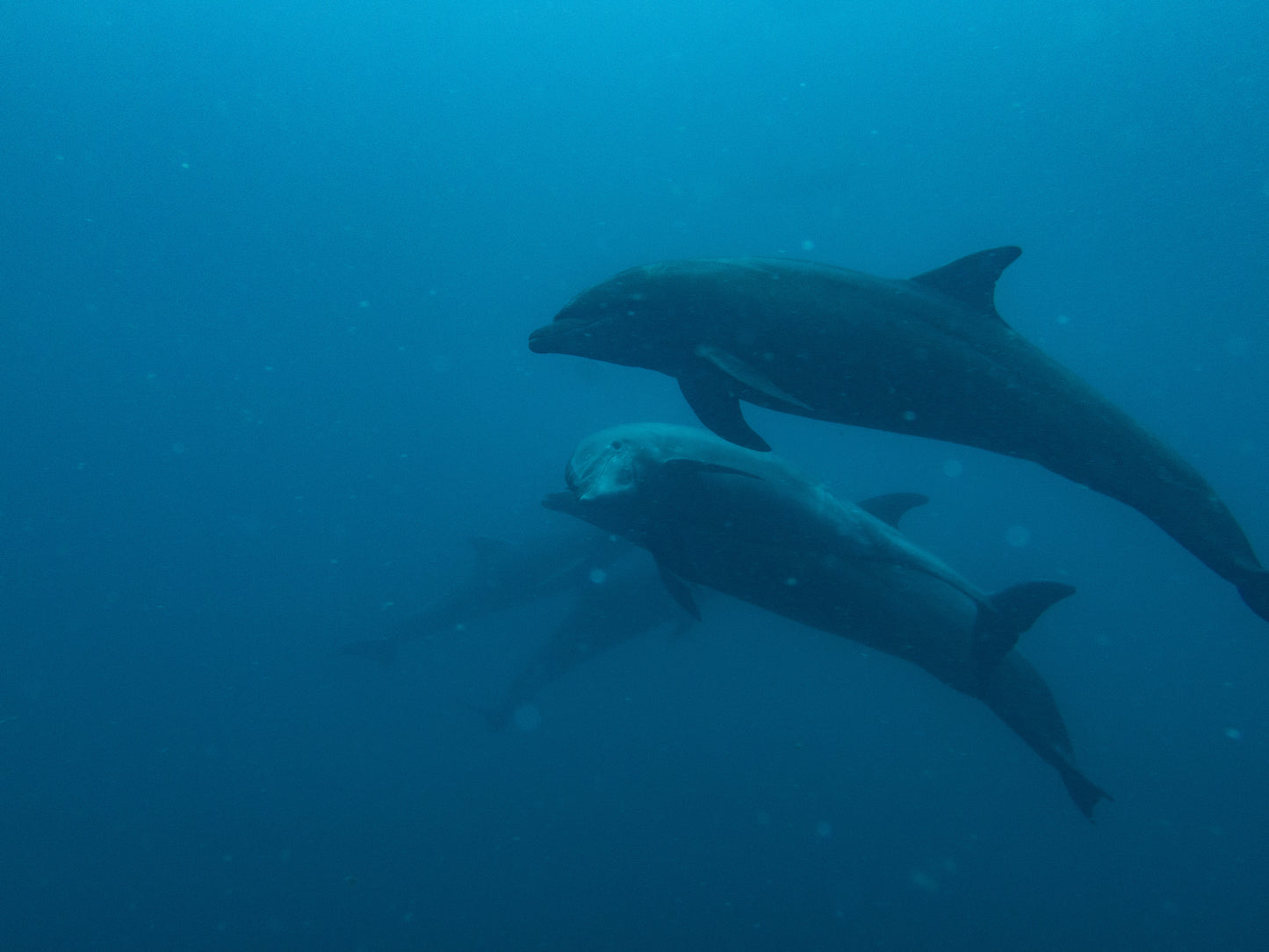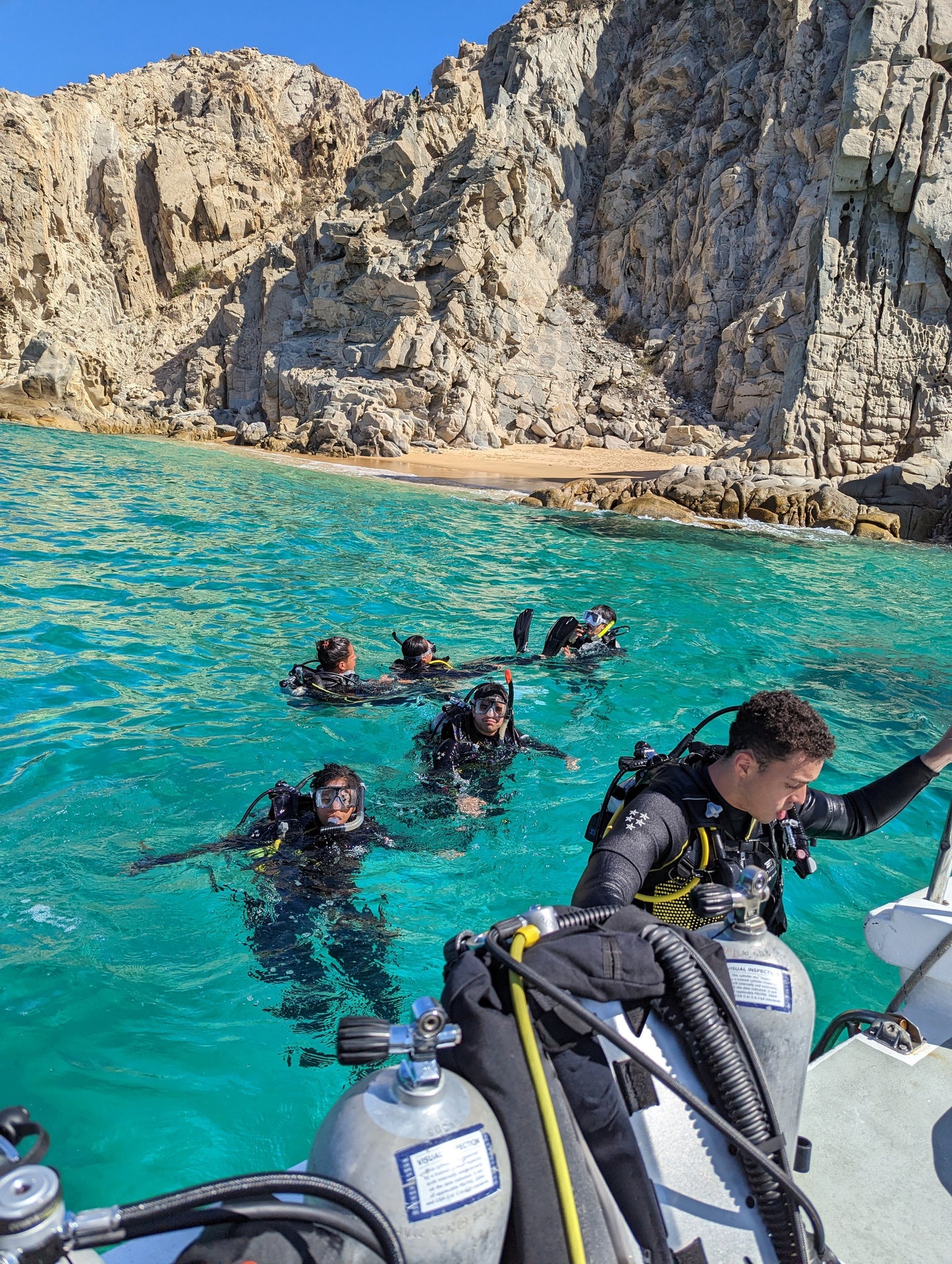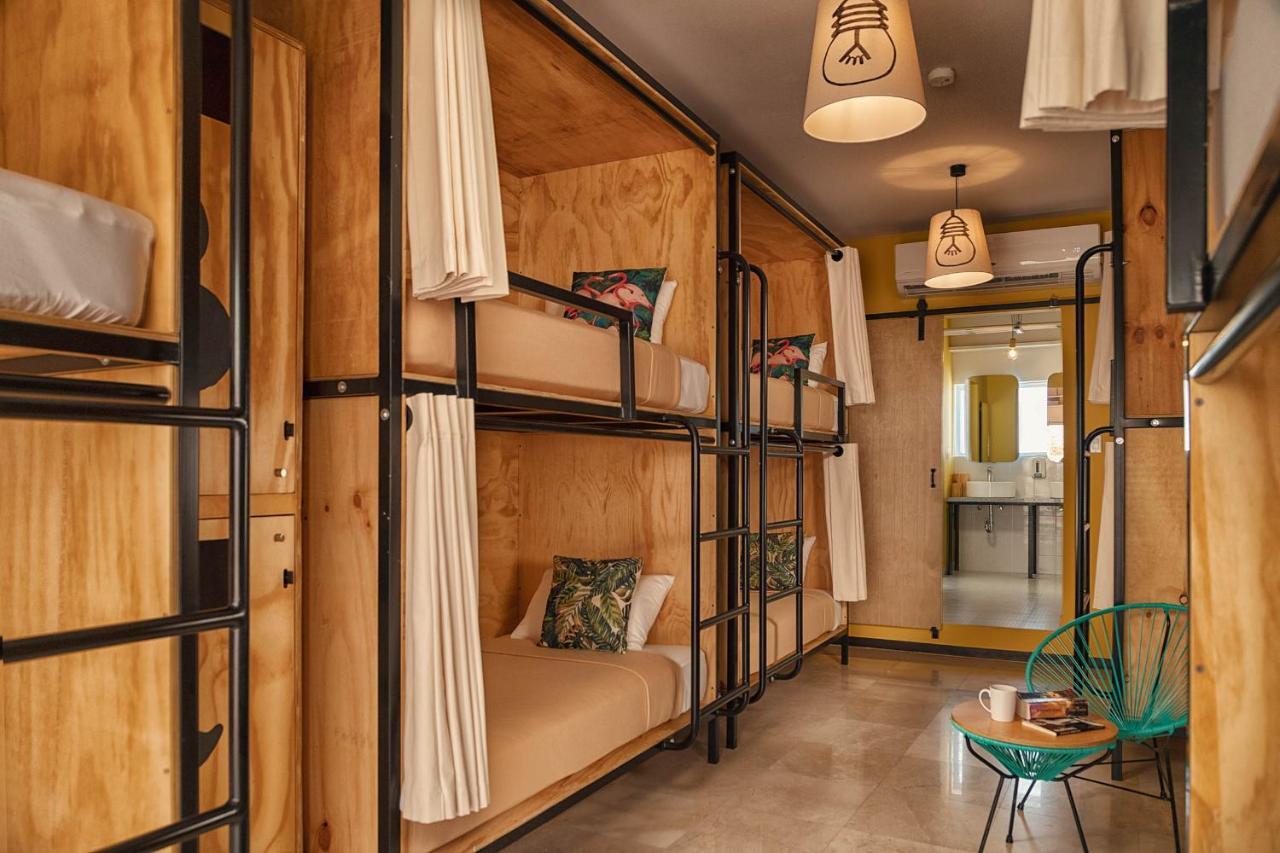 Cate Brown
Hey! My name is Cate, I'm a photographer from New England, and I've been exploring coastal destinations around the globe for 15+ years. I always love visiting Mexico, and I am looking forward to returning to Cabo, but this time to learn a new skill and explore the waters in a different way! Looking forward to meeting everyone on a trip to this wonderful peninsula
IG: @catebrownphoto
In case you're wondering...
How are the groups like?

Your group will be epic. People joining our trips want to socialize and bond with like-minded people that share the same hobby.

Think about it. Not everyone thinks that going on surfing in Nicaragua with a bunch of strangers sounds like fun. So if you do, this is probably your place.

Expect to meet a lot of open-minded people and creatures that know how to have fun just like you. So let your hair go, and leave your pre-judgments and bad vibes behind. Go with the flow, you won't regret it.
Can I join the trip on my own?

Yes, and we strongly suggest you do.

More than 90% of our travelers come on their own and we think it's the best way to live a life-changing experience and bond with new friends from all over the world.

Everything about our experiences is designed to make people bond and socialize so you have nothing to worry about.
How many people are on each trip?

We believe in the magic of around 5 to 10 individuals for optimal social interaction.

We strive to maintain group sizes around this number to ensure genuine connections. Too large or too small groups don't offer the same bonding opportunities.
What's the typical age range?

Our trips are designed to bring together anyone looking to leave their town for a bit and see the world.

Most of our travelers are between their mid-20s to mid-30s but we've had people joining from all walks of life.
Is it possible to leave a trip early or join late?

While we generally advise against leaving a trip early or joining late due to potential organizational challenges and extra fees, we understand that unique circumstances arise.

We evaluate such requests on a case-by-case basis to determine feasibility.
Do you assist with visas?

We do not handle visa arrangements.


However, we're more than happy to help you gather information about visa requirements related to your nationality for your chosen destination, ensuring you have a clear picture of what's needed.
What about immigration forms?

Completing immigration forms upon arrival at your destination is your responsibility. Rest assured, we provide guidance and assistance to ensure you navigate this process smoothly.
What kind of people join your trips?

Our trips attract a diverse and like-minded group of individuals. While the majority of our travelers are typically young professionals in their 20s and 30s, we've seen participants who don't fit this category seamlessly blend into the group and have a fantastic time. So, don't hesitate to join, regardless of how well you fit the description.
What's the difference between early bird and late tickets?

The main difference is in the price. Booking early often allows you to take advantage of special discounts compared to last-minute bookings. Early bird discounts may vary depending on the specific trip.