Regular price
$340.00 USD
Regular price
$490.00 USD
Sale price
$340.00 USD
Unit price
per
Sale
Sold out
Nicaragua surprises the most experienced traveler by offering an alluring mixture of volcanic landscapes, tropical jungle, and colonial architecture. Its wildly exuberant nature is the perfect place to blend and share our love of surfing, yoga and all things wellness - which combined with our good vibes make the perfect paradise to relax, have fun and enjoy.
TRIP SUMMARY

📍 Where: San Juan del Sur (Nicaragua)
📆 When: Saturday, March 9, 2024 - Saturday, March 16, 2024
🏄 Hosted by: Genalda Silva
💵 Price: $1290 ($490 deposit + $800 second payment)
WHAT'S INCLUDED

🛌 Accommodation (7 nights/8 days)
🥞 All breakfasts and dinners
🏄 10 hours of surf lessons
🩴 Free use of surf equipment
🧘 3 hours of yoga lessons
🚕 Airport transfers

Extra activities: horseback riding, surf skate lesson, Sunday Funday, and more.

MORE ABOUT THE SURF LESSONS:

The trip includes 10 hours of surf lessons. No matter your skill level, surfing in San Juan del Sur will make your surfing experience unforgettable.

In the last few years, Nicaragua has become a better-known surf destination worldwide. With an average of 300+ days of offshore winds annually, the surfing in Nicaragua remains optimal all day long! San Juan Del Sur's beaches are a great place for all levels of surfers. Playa Maderas is the most popular and easily accessible surfing beach, close to Dreamsea Surf Resort. It is a location where both beginners and experts can find great waves, with tides being the main deciding factor of when to paddle out.
WHAT'S NOT INCLUDED

- Flights
- Lunches
- Anything not specially mentioned as included
ACCOMMODATION

We'll be staying at Dreamsea Surf Camp, located in San Juan del Sur, on the Pacific coastal hills of Nicaragua where we'll find golden sand beaches, excellent spots for surfing and friendly wildlife.

We will be spending our days at the beach learning the secrets of the surf, releasing the tension in our overworked muscles with one of the yoga lessons, enjoying a cocktail (or two) by the pool, getting lost in a book while the sun warms our skin in one of the camp's relaxing hammocks or exploring Nicaragua's vibrant culture.

Long day? Let's enjoy a cocktail at the Tiki Bar. We'll be able to sip an incredible variety of exotic cocktails and delicious snacks that'll make our taste buds dance. Don't drink alcohol? Rejuvenate and replenish with one of the freshly squeezed fruit juices and smoothies. Made fresh daily. Salud!
SUGGESTED FLIGHTS

There are two international airports options to get to San Juan de Sur:

- Managua airport (Nicaragua), the capital city of Nicaragua airport that is 2 hours away from the hostel.
- Liberia airport (Costa Rica), is also around 2 hours aways but you will need to cross the border by foot and the border is open from 6:00am to 11:00pm. Contact us for more information.

Transfers are included both ways with taxis to pick you up.
PAYMENT OPTIONS

1. Deposit + second payment. You can make a deposit to secure your spot and make a second payment of the remaining amount 2 months before the departure.

2. Full payment. You can make the full payment at once and forget about all the fuzz.

Early bird policy: you can benefit from an early bird discount on your deposit if you are one of the first four to book their trip!

Cancellation policy: if for any reason you have to cancel the trip, the deposit is non-refundable but the remaining amount will be fully refundable if you cancel at least one month before departure.

If the trip is cancelled because it didn't reach the minimum number of people before the deadline (around 2 months before the trip), you will get a full refund.
OTHER INFO

Will you have to work remotely during your stay? There is Fast WiFi at the accommodation.

Do you have to get some days before or after? Get in touch with us so we can tailor the trip for you so you can get to join us on this adventure.
Share
View full details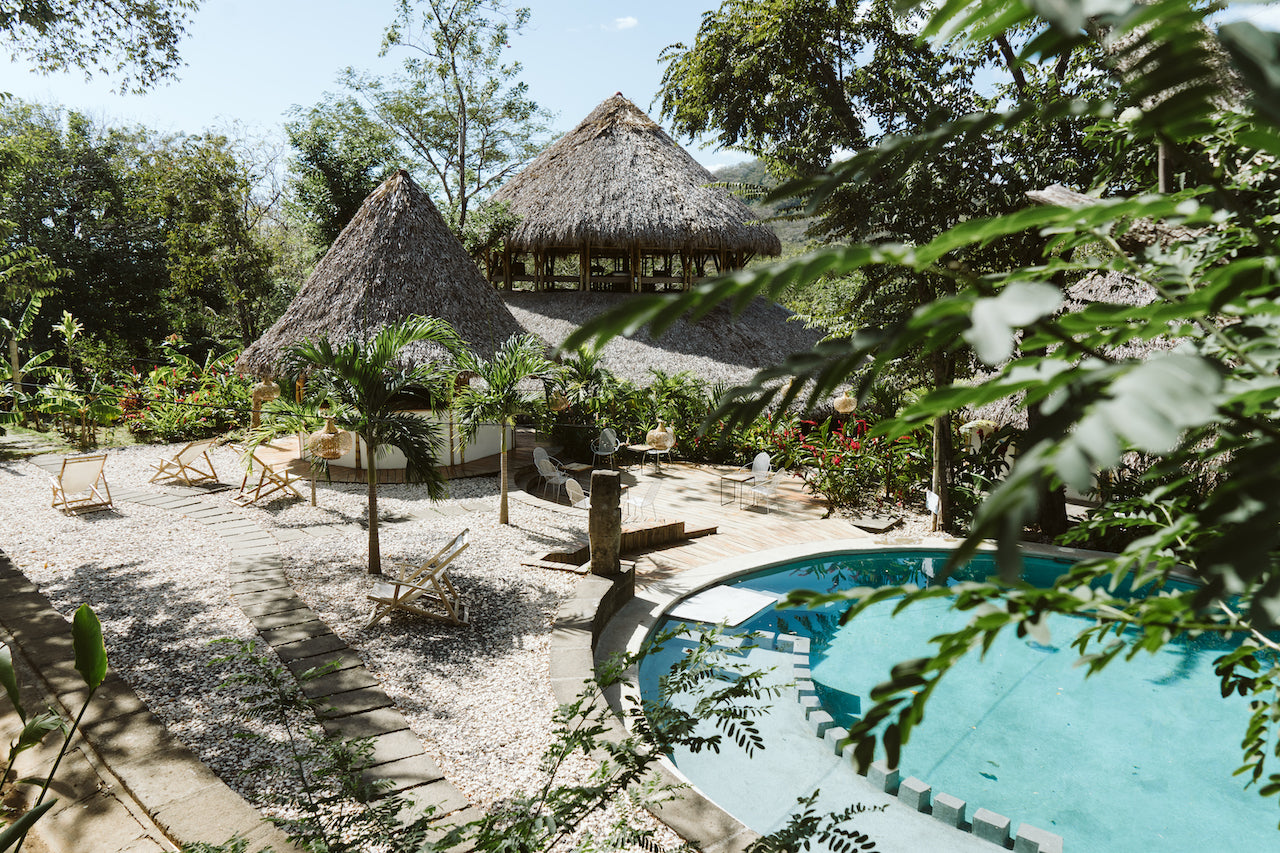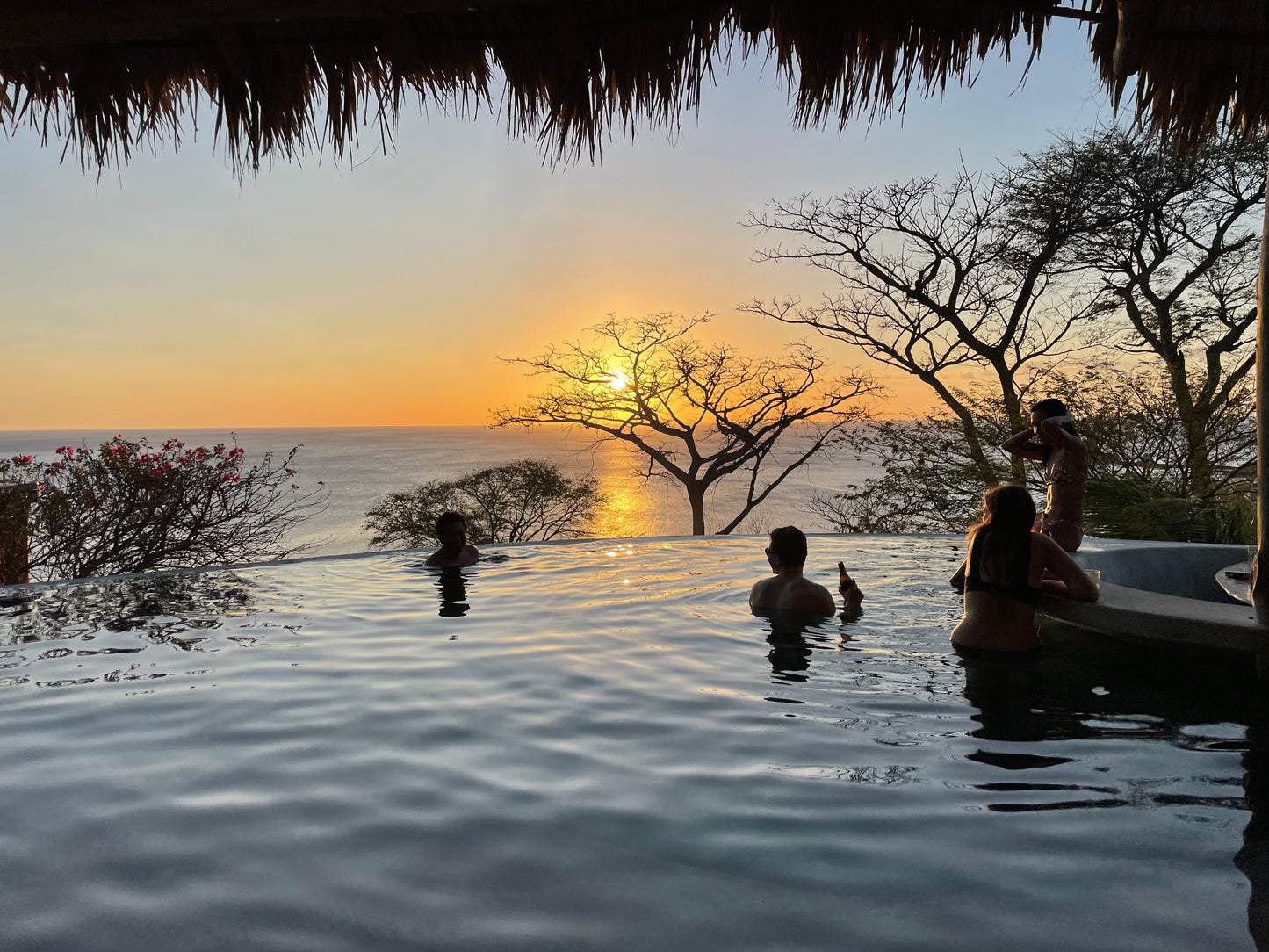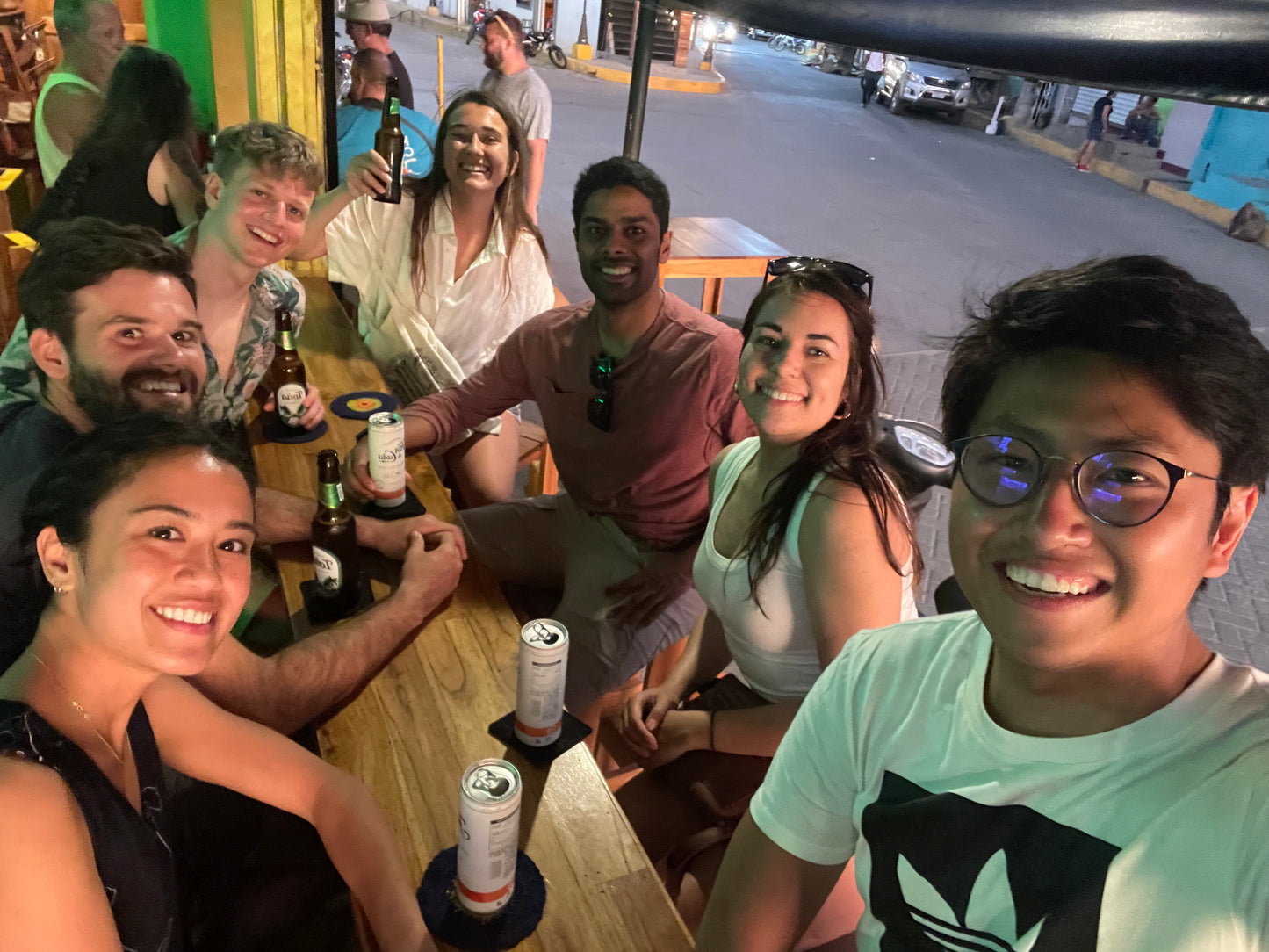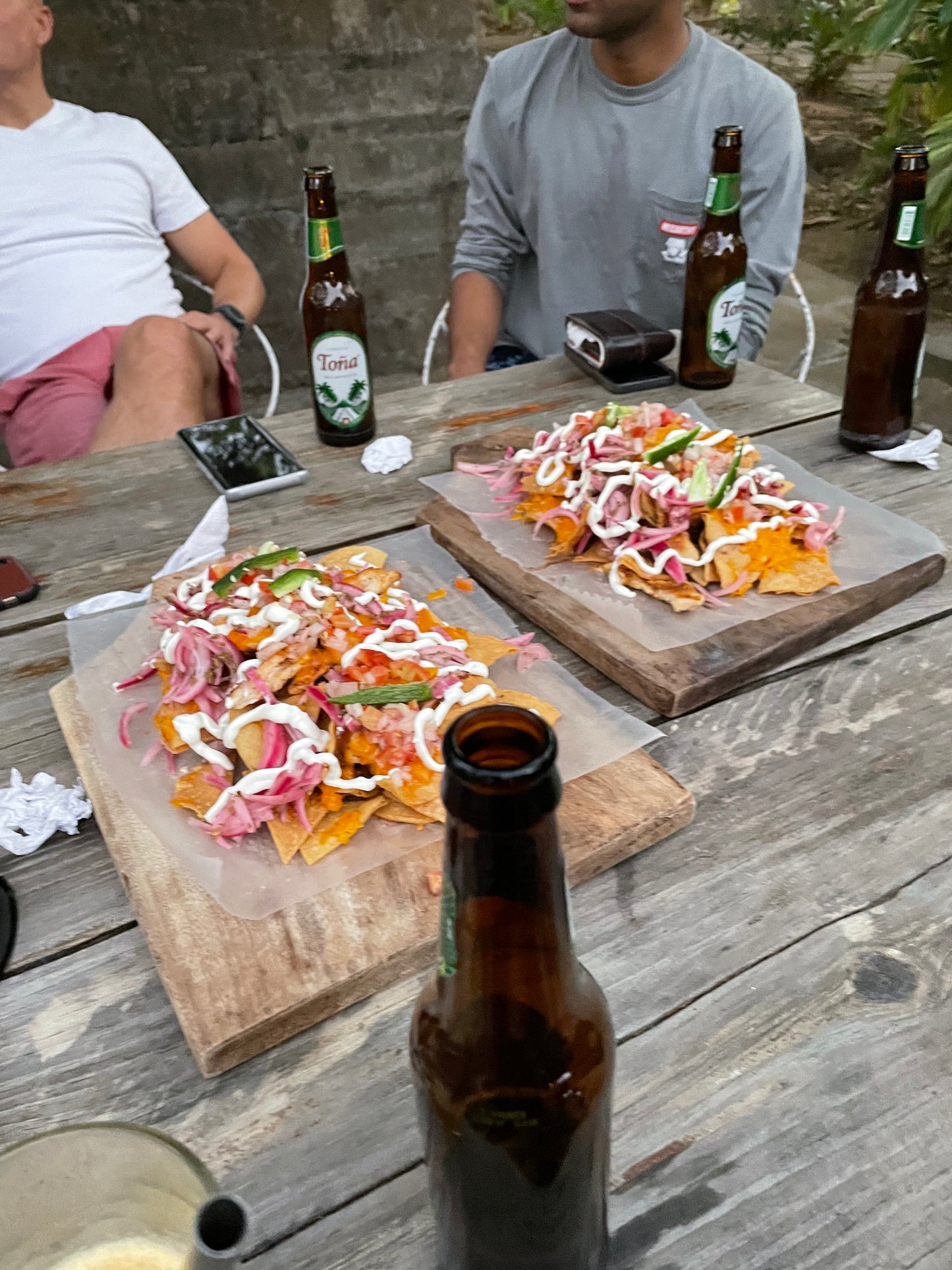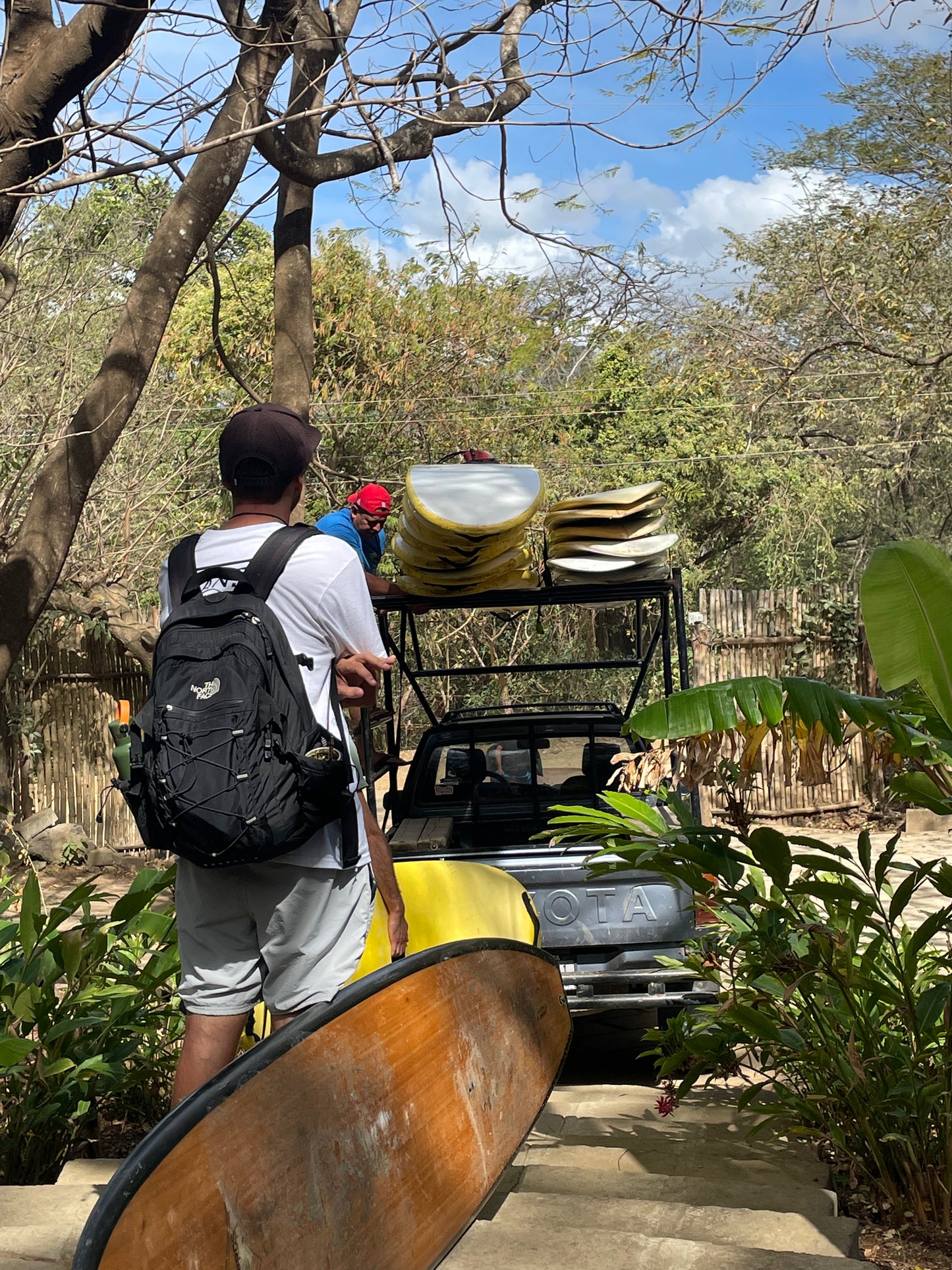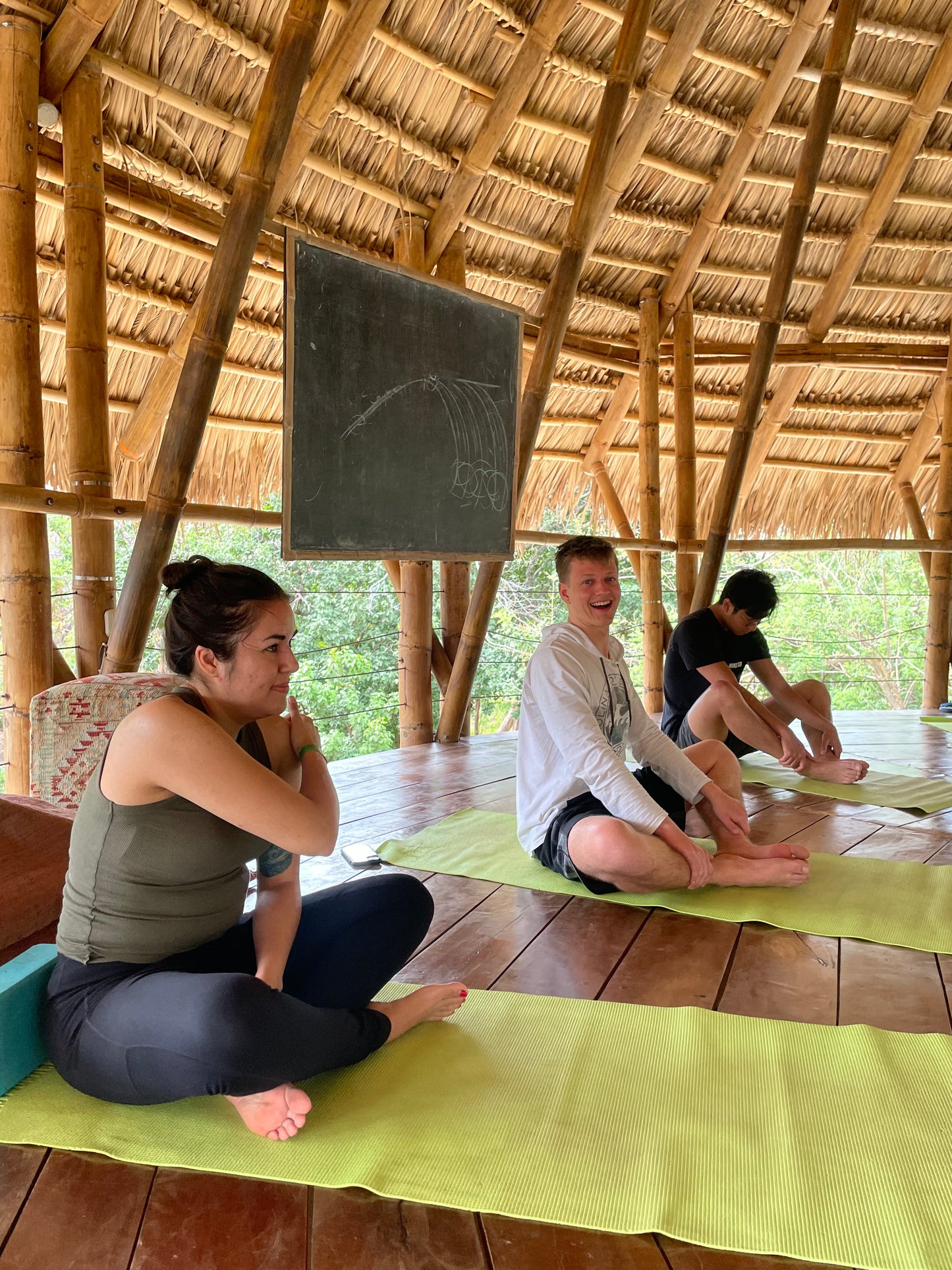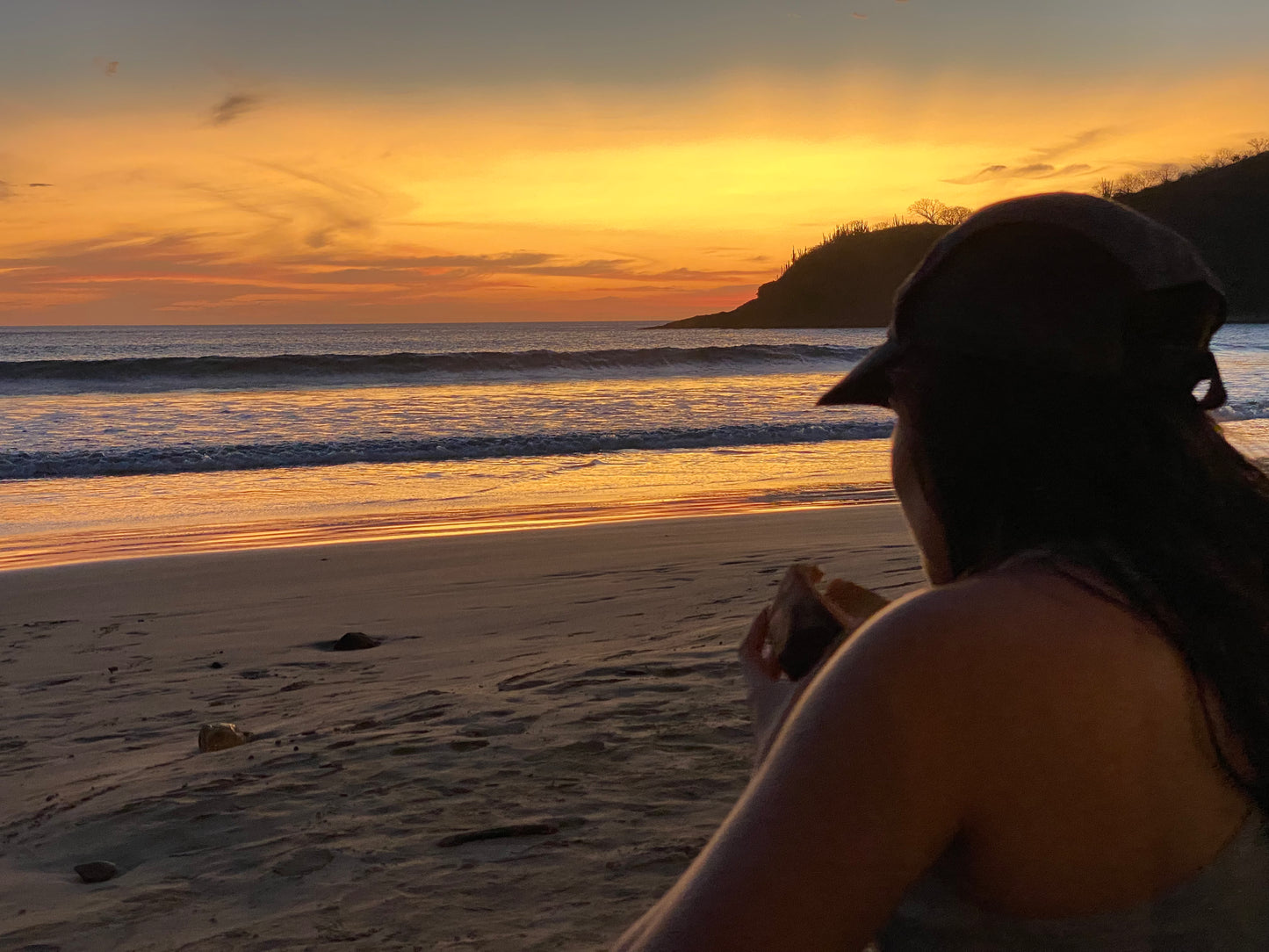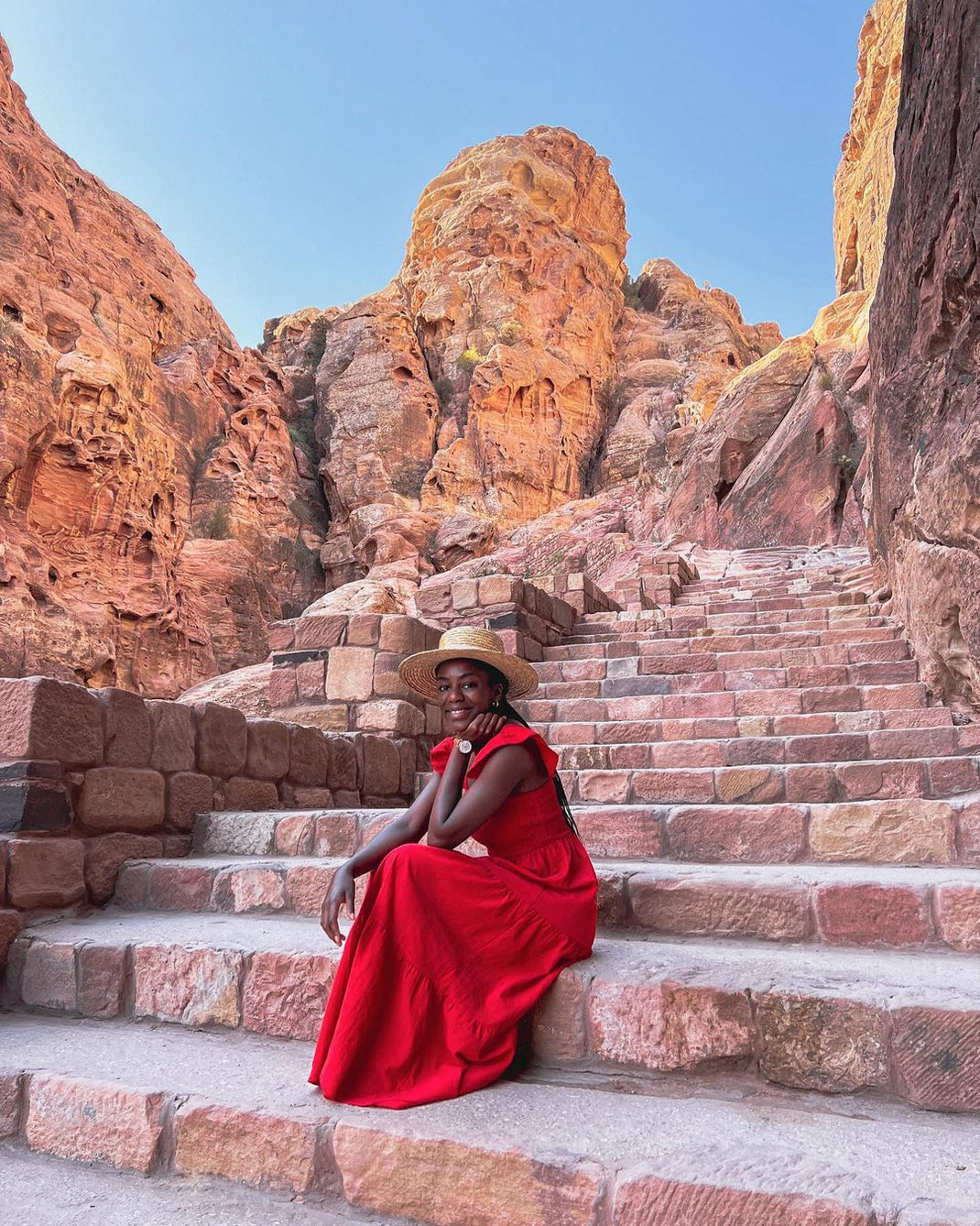 Genalda Silva
Hey there, I'm Genalda! Over the past two years, I've been prioritising travel and maximising my 9-5 job annual leave and weekends to travel the world 🌍✈️ I love exploring off-the-beaten-path destinations and spending time by the sea. I can't wait to learn to surf and practice yoga with you, and disconnect from the world in this tropical retreat. See you in Nicaragua!
IG: @gem_diaries
In case you're wondering...
How are the groups like?

Your group will be epic. People joining our trips want to socialize and bond with like-minded people that share the same hobby.

Think about it. Not everyone thinks that going on surfing in Nicaragua with a bunch of strangers sounds like fun. So if you do, this is probably your place.

Expect to meet a lot of open-minded people and creatures that know how to have fun just like you. So let your hair go, and leave your pre-judgments and bad vibes behind. Go with the flow, you won't regret it.
Can I join the trip on my own?

Yes, and we strongly suggest you do.

More than 90% of our travelers come on their own and we think it's the best way to live a life-changing experience and bond with new friends from all over the world.

Everything about our experiences is designed to make people bond and socialize so you have nothing to worry about.
How many people are on each trip?

We believe in the magic of around 5 to 10 individuals for optimal social interaction.

We strive to maintain group sizes around this number to ensure genuine connections. Too large or too small groups don't offer the same bonding opportunities.
What's the typical age range?

Our trips are designed to bring together anyone looking to leave their town for a bit and see the world.

Most of our travelers are between their mid-20s to mid-30s but we've had people joining from all walks of life.
Is it possible to leave a trip early or join late?

While we generally advise against leaving a trip early or joining late due to potential organizational challenges and extra fees, we understand that unique circumstances arise.

We evaluate such requests on a case-by-case basis to determine feasibility.
Do you assist with visas?

We do not handle visa arrangements.


However, we're more than happy to help you gather information about visa requirements related to your nationality for your chosen destination, ensuring you have a clear picture of what's needed.
What about immigration forms?

Completing immigration forms upon arrival at your destination is your responsibility. Rest assured, we provide guidance and assistance to ensure you navigate this process smoothly.
What kind of people join your trips?

Our trips attract a diverse and like-minded group of individuals. While the majority of our travelers are typically young professionals in their 20s and 30s, we've seen participants who don't fit this category seamlessly blend into the group and have a fantastic time. So, don't hesitate to join, regardless of how well you fit the description.
What's the difference between early bird and late tickets?

The main difference is in the price. Booking early often allows you to take advantage of special discounts compared to last-minute bookings. Early bird discounts may vary depending on the specific trip.